Headlines
CHECK OUT FB 2019 PACKAGES!

TGS MLB IS BACK... FRIDAY NOW!

MLB 1015 AM PDT MON-SAT...
TGS 2019 COLLEGE FB PREVIEW
...A LOOK AT THE AMERICAN--PART I
UCF--Six starters return to a high-octane attack (43.2 ppg) with no QB answer found in the spring. The Knights have hoped for the best—the return of of QB McKenzie Milton following a devastating knee injury last season—but have also prepared for the worst. Notre Dame graduate Brandon Wimbush, who started 16 games for the Irish and last year's backup Darriel Mack Jr. (plus freshmen Quadry Jones and Dillon Gabriel) will continue to compete in fall camp. Mack had an outstanding spring. He was 35 of 71 for 526 yards after taking over for Milton
Read more...
TGS 2019 COLLEGE FB PREVIEW
...A LOOK AT THE BIG 12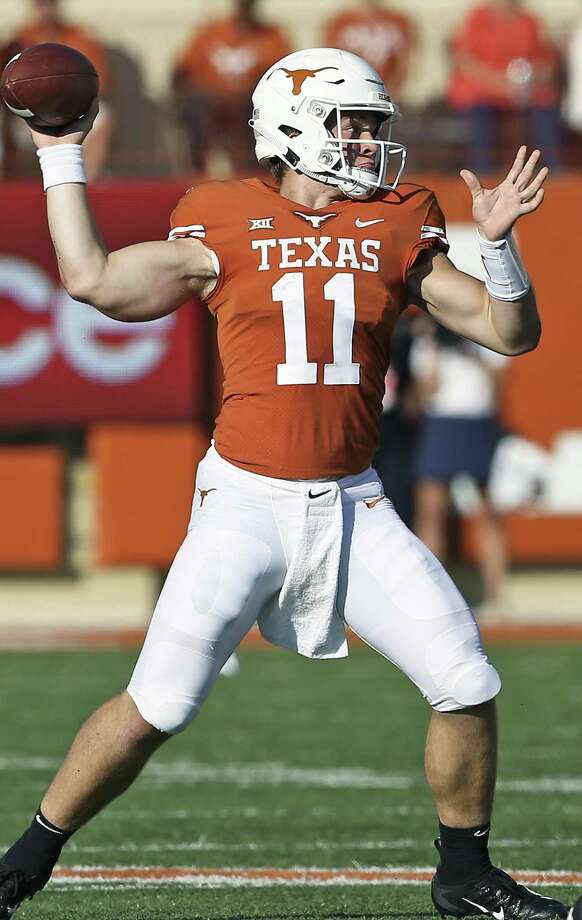 We've talked a lot about marquee programs on various radio shows in the offseason, and often the topic wanders as to why some of the traditional powers begin to decline. We think it is no more than a matter of the coaches. (To wit: Alabama sure wasn't winning big with Mike Shula or Dennis Franchione before Nick Saban arrived.) Texas (2018 SUR 10-4; PSR 6-8; O/U 6-8) seems to be confirming that school of thought, as the Longhorns have emerged from a near decade-long funk that began in the later stages of the Mack Brown regime and carried through to the Charlie Strong years. But they believe they've got the right fit in Austin
Read more...
TGS BIG 12 RETROSPECTIVE
...THE FORGOTTEN NATIONAL CHAMPS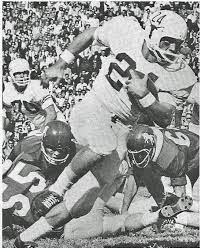 Not
everywhere are the 1963 Texas Longhorns forgotten. In Austin, for example, memories for those old enough remain clear as visitons of LBJ at his ranch. But once beyond Hill Country, those Horms become nothing more than a footnote in the narrative of college football, which now spans one-and-a-half centuries. Regrettable, that Texas team is rarely recalled among the greats of the sport. And if there are memories of the 1963 season, they are mostly of Navy and Heisman-winning QB Roger Staubach.
Read more...
TGS 2019 COLLEGE FB PREVIEW
...A LOOK AT THE ACC--PART II
Welcome to the Clemson (2018 SUR 15-0; PSR 9-6; O/U 7-8) Invitational, otherwise known as the ACC Atlantic Division. With Florida State having dropped from serious contention in recent years, the Tigers have basically gone unchallenged in the Atlantic the past four seasons. Sports books posting odds to win the Atlantic might be tempted to go the route of Hialeah in the 1966 Flamingo Stakes, which was run as a non-wagering race due to the presence of overwhelming favorite Buckpasser. Then again, a flyer bet on one of
Read more...
TGS 2019 COLLEGE FB PREVIEW
...A LOOK AT THE ACC--PART I
They're still celebrating hoops at Virginia (2018 SUR 8-5; PSR 9-4; O/U 7-6) after Tony Bennett's bunch won the national title in exciting fashion this past April. But the good times were already rolling at Brit Hume's alma mater a few months earlier as the football 'Hoos scored another point for the ACC against the SEC even before Clemson dismantled Alabama in the national title game. A hint of more to come happened in the Belk Bowl when UVa throttled South Carolina, 28-0. That was an angry-looking Ca
v team in Charlotte after a pair of beyond-bitter OT losses to close the regular season
Read more...
TGS ACC RETROSPECTIVE
...1981, THE FRIDGE AND THE TIGERS!
It's 2019, and the thought of Clemson not being one of the brand-names of college football is hard to comprehend. After all, in the past four years, the Tigers have won the national title twice, finished runner-up once, and made the College Football Playoff (Final Four) the other year.
There was a long while, however, when Clemson was mostly unknown outside of its region. This writer, reared on the West Coast, had hardly heard of the Tigers when watching them in person for the first time in October of 1966, as Frank
Read more...
TGS 2019 COLLEGE FB PREVIEW
...A LOOK AT THE MTN WEST--PART II
No, it's not Michael J. Fox or Christopher Lloyd, but it is "Back to the Future" at Utah State (2018 SUR 11-2; PSR 9-3-1; O/U 9-4) as HC Gary Andersen returns to the sideline. When last seen in Logan, Andersen had resurrected the Utags, with back-to-back bowl visits capped by a sterling 11-2 mark in 2012, capped by a 41-15 Potato Bowl rout of Toledo. But a roundabout six years would be just beginning, as Andersen made a move soon after to Wisconsin, where the job had surprisingly opened when Bret Bielema bailed out for Arkansas. Andersen
Read more...
TGS 2019 COLLEGE FB PREVIEW
...A LOOK AT THE MTN WEST--PART I
In reconstruction terms, he's college football's answer to Ulysses S. Grant. We're talking about Jeff Tedford, who has authored one of the most-startling turnarounds in memory at

Fresno State

(2018 SUR 12-2; PSR 10-4; O/U 4-10), which, if you recall, was coming off of a train-wreck of a 1-11 campaign in 2016 (one in which HC Tim DeRuyter was cast aside mid-stream) when Tedford inherited the job at his alma mater. Two seasons, 22 wins, and a pair of bowl triumphs later, Tedford and the Bulldogs are at the top
Read more...
TGS MW RETROSPECTIVE
...THE WILD OLD DAYS AT WYO
The origins of the old WAC can be traced to more than a half century ago, when various members of the old Border, Skyline, and Pacific Coast Conferences, mostly represented by schools in the Rocky Mountain region and desert southwest, eventually came together to form a new affiliation called the Western Athletic Conference. While PCC refugees Washington State, Oregon, and Oregon would eventually align with the newly-formed AAWU, and New Mexico State and Utah State had their applications denied, the new WAC conglomeration would make
o,
Read more...
TGS 2019 COLLEGE FB PREVIEW
...A LOOK AT THE BIG TEN--PART II
Michigan (2018 SUR 10-3; PSR 6-7; O-U 7-6)...Now is the time for HC Jim Harbaugh to shake the Ohio State jinx and beat the Buckeyes. The road to a Big Ten title goes through the Ohio State, which has won seven straight and 14 of the last 15 against Michigan. This season the tune might be changed, as the Buckeyes have to go to Ann Arbor to face their rival. Harbaugh has been a recruiting machine in his four seasons on the job with the Wolverines, exemplified by the fact that DE Rashan Gary and LB Devin Bush both went on the first round in the draft
Read more...
TGS 2019 COLLEGE FB PREVIEW
...A LOOK AT THE BIG TEN--PART I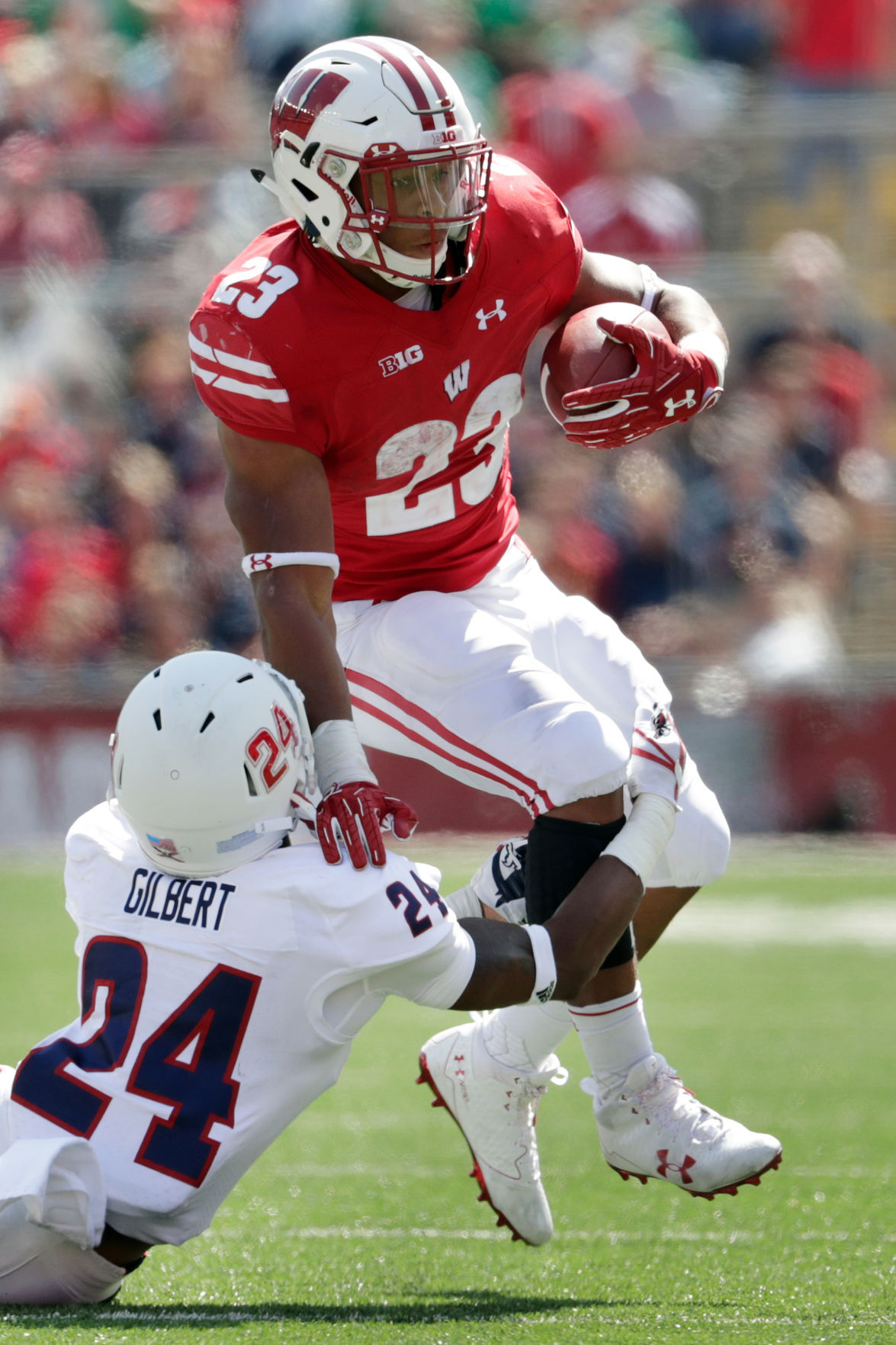 Wisconsin (2018 SUR 8-5; PSR 4-9; O-U 6-7)...HC Paul Chryst has a 27-8 SU mark in Big Ten regular season play in his first four seasons in charge at Madison, and the formula that's worked the Badgers since the days of Barry Alvarez remains in place. Wisconsin ranked sixth in the nation in rushing last season, thanks to a typically burly offensive line and the presence of one Jonathan Taylor, who has gained 4171 yards and scored 29 rushing TDs in his first two seasons as the lead back for the Badgers. Still, last season was a disappointment, as Wisconsin's five conference wins and
Read more...
TGS PAC-12 RETROSPECTIVE
...BIG CONTROVERSY IN PASADENA!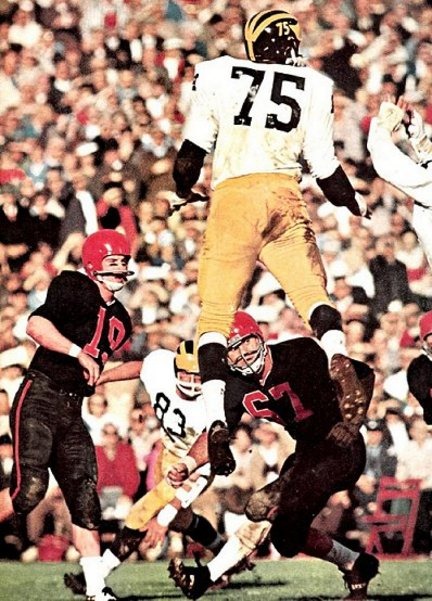 We begin our annual summer "Retrospective" series by recalling one of the great controversies in Rose Bowl history and the 1964 bypass of USC in favor of Oregon State for the bid to Pasadena from the AAWU, a forerunner of the modern Pac-12. Find the right people, and 55 years on, they're still debating this one! Further TGS "Retrospective" pieces and conference previews will be posted periodically thru July...
Anyone who needed convincing that college football still ruled the Los Angeles sports scene in the mid 60s should have taken the next flight to LAX and sampled
Read more...
TGS 2019 COLLEGE FB PREVIEW
... EARLY "HOT SEAT" PREVIEW
Clay

Helton

, Southern Cal... Well, at least Helton hasn't been fingered in the embarrassing Lori Laughlin scandal that has ensnared the school and the athletic department. Still, many figured Helton was a goner after the Trojans fell below .500 (5-7) for the first time since 2000 and missed a bowl for the first time, when not postseason-banned, since that same year under Paul Hackett. Sources say that AD Lynn Swann, who did not hire Helton (it was predecessor Pat Haden), values the Pittsburgh Steelers model of sticking with coaches, and resisted urging
Read more...
THE BEST OF THE GOLD SHEET
...A CHARMING ROGUE
As

we prepare for the beginning of another football season, we'll be looking back at some of the more-endearing feature stories from the six-plus decades of TGS archives. One of our most-acclaimed pieces ran in October of 2011, shortly after the passing of Oakland Raiders Managing General Partner Al Davis. As the "Sliver and Black" prepare for a final season in Oakland before their much-hyped move to Las Vegas next year, we thought it appropriate to recall Davis and our tribute to him from eight years ago...
Back in January of 1981, NFL Commissioner Pete Rozelle
Read more...
TGS SPECIAL REPORT
...2019 NFL DRAFT PREVIEW!
1-ARIZONA CARDINALS... It's an understatement to say the Big Red is rolling the dice in 2019. The hire of HC Kliff Kingsbury off the USC staff, where he had landed after being dumped as Texas Tech HC, rates as one of the curious coaching moves in memory. (Can't win enough at Texas Tech directly to an NFL job?) Of course, Kingsbury's progressive offensive schemes in Lubbock, and mentoring of Patrick Mahomes in his college days, were the main (only?) reasons for his hire that also has GM Steve Keim's job on the line. Speculation has run rampant in the desert that Kingsbury is not sold on holdover QB
Read more...
TGS SPECIAL REPORT
...2019 COLLEGE HOOP SUPERLATIVES
MID-MAJOR

PLAYER OF THE YEAR: Jordan Caroline, Nevada...Tough call here, as Murray State's Ja Morant will almost surely be the first mid-major taken in the upcoming NBA Draft. By us, however, we have to make room for Caroline, who laid it on the line on both ends of the court while spearheading a Nevada revival under HC Eric Musselman (who moved to Arkansas over the weekend). The Wolf Pack was ten years between Big Dance appearance until Caroline showed up as one of Musselman's first of the Reno transfer brigade in 2016-
Read more...
TGS SPECIAL REPORT
...COLLEGE HOOPS 2019 ALL-NEWCOMER
NEWCOMER OF THE YEAR: Zion Williamson, Duke...By acclamation, here, we suppose, though we admit to being a bit relieved that all of the Zion/Duke hype has faded with the Elite 8 loss to Michigan State. Obviously pushing a pro-ACC narrative in conjunction with its upcoming launch of its new network with the conference, ESPN became something of a shill for Duke, and, by extension, Zion, as the season progressed. By the time March came around, almost the entire national media had gotten on board. More on all of that in a minute.
Read more...
TGS MLB PREVIEW:
PLAY BALL! .2019 NL "FUTURES" TO WATCH!
Are we leaving the best for last in the East? We're not sure with the Philadelphia Phillies (89), who are generating an awful lot of buzz for a team that only won 80 games last season. Of course, the main reason for the new-found attention is the addition of RF Bryce Harper, who moves up I-95 from D.C. and the Nats with a new mega-contract; does Harper realize what he's in for from the Philly fan base if he goes into a slump? But even before the recent signing of Harper, the Phils made some notable upgrades with SS Jean Segura and C J.T.
Read more...
TGS MLB PREVIEW:
PLAY BALL! 2019 AL "FUTURES" TO WATCH!
Hey, they're already 2-0! We're talking about the Seattle Mariners (71½), who beat the A's twice in Japan last week as all paid a salute to Ichiro, who retired after the brief series. But the "Ichiro bump" was good for only two games. Now the Mariners must deal with the reality of the rest of their season with a roster that went through a massive revamp. Seattle moved almost every player who could generate interest (Robinson Cano, Jean Segura, Nelson Cruz, Mike Zunino, James Paxton, Edwin Diaz, Alex Colome) and might
Read more...
NEW TGS HOOPS...
ANOTHER LOYOLA-CHICAGO IN THE HOUSE?
We've been quick to criticize far and wide on Selection Sundays past. From the mechanics of the Committee to the coverage (especially the "Selection Show" itself), we have often found a lot to complain about in past years. But not 2019. For once we can say that we at TGS were pleasantly surprised at the entire operation on Selection Sunday, with few complaints about the field, the seeds, or, in particular, the coverage. More on all of that in a moment. Selection Sunday is a special time for us at TGS, and as we begin to wind down
Read more...
TGS COLLEGE HOOPS
...FINAL BRACKETOLOGY UPDATE!
2 Duke (26-4, 3) vs. 15 Northern Kentucky (24-8, 117)...Can Duke move back onto the top line? Most definitely, but probably not if the Blue Devils can't avenge their earlier defeat vs. North Carolina when the teams meet on Saturday at Chapel Hill, or win the ACC Tourney. Zion Williamson could possibly return for that one, but one thing is certain; Coach K's team has not looked like a top seed since Zion went down with his knee injury. They've already started the Horizon Tourney and NKU won its opening round game on Wednesday vs. Detroit. Which means the top-seeded
Read more...
NEW TGS HOOPS...

COLLEGE CONF. TOURNEY LOOK-AHEAD!
MOUNTAIN

WEST

—Solid.. .Nevada. Bubble... Utah State.Conference-10th. Notes... Tourney March 13-16 at Thomas & Mack Center, Las Vegas, NV (home court of UNLV). Last year...NCAA-2 (Nevada-Sweet 16, San Diego State); NIT-1 (Boise State). Notes...Remember, the Mountain looked like a one-bid league last year until Nevada was dumped in the conference tourney (by eventual champ San Diego State in the semifinals). Could the same thing happen again? Could be, as the Aztecs sent another warning shot to the Wolf Pack with a midweek win at Viejas Arena
Read more...
TGS SPECIAL REPORT
...NBA WEST ALL-STAR BREAK UPDATE
Oklahoma City Thunder (37-19)...Paul George is surprising virtually everyone, playing by far the best ball of his career, proving he was worth every penny of the fat contract he signed in re-upping with the Thunder. George has scored 29 ppg this season, and 40 ppg in February, but it's his defense that has made the difference in Ok City. George leads the league in steals, followed closely by teammate PG Russell Westbrook, who is, per his usual, averaging a triple double on the season. Westbrook's shot is still not falling often enough, but he's averaged
Read more...
TGS SPECIAL REPORT
...NBA EAST ALL-STAR BREAK UPDATE
Charlotte Hornets (27-29)...Yes, the Hornets were a division leader into the All-Star break, though considering it's the Southeast, it's about like being named Mayor of Gilligan's Island. No Southeast team is currently above .500, but at least Charlotte is close. That's mostly due to heroic work by G Kemba Walker, a deserving All-Star, in front of the home folks this weekend. But Charlotte, which was supposedly in the race to land Marc Gasol, came out of the trade deadline empty-handed, which reportedly didn't sit well with Walker
Read more...
TGS HOOPS UPDATE
...UPDATED EARLY-FEBRUARY BRACKETOLOGY!
1 Duke (SUR 20-2, NET 3) vs. 16 Bucknell (14-8, 162)...We expect the ACC to gain two spots on the top line, with Virginia projected as the other No. 1 seed from the loop. The winner of the conference tourney likely gets the top slot in the East Regional, and given Duke's recent win over the Cavs in Durham, right now it's slight edge Blue Devils. (They meet again this weekend!) Those spots are not likely to be decided until the ACC Tourney completes. We'll have an early preview of the conference tourneys in two weeks. Meanwhile, Bucknell has recently mo
ved
Read more...
TGS SPECIAL REPORT
...UPDATED ALL-TIME SUPER BOWL RANKINGS!
32-50, Denver 24 - Carolina 10 (at Santa Clara)...No offensive showcase, but the Broncos would ride their defense in a performance reminiscent of the 1985 Bears and 2000 Ravens to shut down Cam Newton and the NFL's top-scoring team. Denver did not need to do much on offense thanks to a "D" that forced four turnovers and would score the game's first TD when game MVP Von Miller, a constant thorn in Newton's side, stripped the Panther QB on a sack and Bronco Malik Jackson would recover in the end zone. The game would stay taut until deep in the 4th Q
Read more...
TGS SPECIAL REPORT
...MORE NFL SEASON-END REVIEWS
Philadelphia

(10-8)...For a good while it looked as if the Birds weren't even going to get a chance to defend their Super Bowl LII title in the playoffs, as they were sitting off of the pace in the NFC East and postseason picture for much of the campaign. After QB Carson Wentz went down (again), this time with back problems, in early December, and Philly sitting at 6-7, hope seemed lost. Until, that is, QB Nick Foles rode to the rescue as he had done down the stretch in the Super Bowl ride, rallying the Eagles to three straight wins (including a rousing 30-23 upset of the 13-point favorite Rams)
Read more...
TGS "SUPE" LIII PREVIEW
...AND RULE CHANGES TO COME?
We've arrived at another Super Bowl, but if it feels like we've been here before with this matchup...well, it's because we have. Not just because it's the familiar form of Bill Belichick's New England in the "Supe" for a third straight year and ninth time in the past eighteen seasons. It's also a Super Bowl rematch, in fact, from 17 years ago in the first Belichick/Tom Brady Super Bowl appearance, when the Patriots faced these same Rams.
Belichick and Brady, and owner Bob Kraft, are about all that remains the same from Super Bowl XXXVI. Certainly, not much is the same on the side of the Rams
Read more...
TGS NFL SPECIAL REPORT
...THE DAY PRO FOOTBALL CHANGED
This year marks Super Bowl LIII, but it is also 50 years after the game that really put the Super Bowl on the map...yet nonetheless remains a bit of mystery. We reprise our recount of the events of January 12, 1969, and Jets-Colts...
Fifty
years later, Jets 16-Colts 7 seems as hard to believe today as it was back on January 12, 1969.

And we're not the only ones who still wonder what happened that afternoon at the Orange Bowl. Not to suggest that something was going on under the table that day in Miami, but the way that game unfolded has always invited some curious speculation
Read more...
NEW TGS HOOPS

.
.. MID-JANUARY BRACKETOLOGY UPDATE!

1 Duke (14-2) vs. Montana (11-6)...Yep, we thought about moving Coach K off the top line after the Monday night home loss vs. Jim Boeheim's Syracuse. But there is already a lot of heft in the Blue Devils schedule (wins over Kentucky, Auburn, Indiana, and Texas Tech in pre-league play), and plenty more quality wins are on the plate in the ACC. Especially as Duke figures to be favored in every remaining game (even Saturday vs. unbeaten Virginia). So the Blue Devils stay as a 1-seed for now. The Big Sky figured to be Montana's playground this season, but the Grizzlies
Read more...
TGS NFL PLAYOFFS NOTEBOOK
...
CONFERENCE TITLE HISTORY
Some of the most compelling viewing in recent NFL seasons has come in Super Bowl prequels, since 1970 contested as AFC and NFC Championship games. There was a period of time when the conference titles were decidedly non-compelling, however, especially for much of the '80s and into the early '90s when AFC & NFC title games mirrored Super Bowls of the era and usually featured one-sided results. That pattern would mostly change into the new millennium, up until the last two years, when we've seen three
Read more...
TGS SPECIAL REPORT
...LAST LOOK AT CFB COACHING CAROUSEL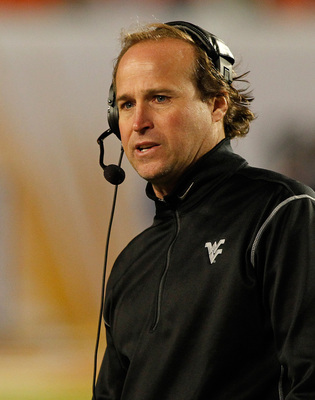 HOUSTON:
OUT-Major Applewhite; IN-Dana Holgorsen, West Virginia HC...Impressing no one the past two years after inheriting a pretty full cupboard from Tom Herman, Applewhite's ouster was not a big surprise, though it took over a week after the ugly 70-14 Armed Forced Bowl embarrassment for the plug to be pulled. With booster money sweetening the pot, the Cougs were able to swing for the fences and hit a home run by luring Dana Holgorsen from West Virginia
Read more...
TGS SPECIAL REPORT
...NFL 2018 SEASON-END REVIEWS
Denver (6-10)...Not sure where to begin with the myriad problems in Broncos Country. Quickly, start at the top; the ownership situation is in limbo, with Pat Bowlen incapacitated, and a nebulous succession plan causing a rift among some of the heirs, none of whom ever holding a position of any real significance in the organization. Lots of locals want the team sold, but that's probably not happening soon, especially with values of NFL franchises skyrocketing faster than a SpaceX booster
Read more...
TGS NFL PLAYOFFS PREVIEW
... DIVISION ROUND NOTEBOOK
While Division Round games were once fertile territory for home teams and favorites (almost always one and the same), their dominance has disappeared in recent years. Indeed, since the 2004 postseason, road dogs stand 32-23-2 against the number in these playoff games.
Remember some dynamics worth mentioning that are unique to this round. Since 1990, when the playoffs expanded from 10 teams to 12, , all Division Round hosts are off a "bye" and a week of rest. And almost all of the "powerhouse" NFL teams in recent memory are from that first-round "bye" group, including 63 of the last 78
Read more...
TGS NFL PLAYOFF NOTEBOOK
...A PACK WORTH REMEMBERING
When Mort Olshan first published TGS in 1957, there was one pro football league (NFL) with 12 teams, and the playoffs consisted of one game (the championship), which was contested before New Year's. (Those were also the days of 12-game regular-season schedules in the NFL.) The notion of "Wild Card" teams in 1957 was about as unlikely as orbiting satellites, though, with the launch of Sputnik that year, the public was starting to expect the unexpected. The football "Wild Cards" however would have to wait until man walked o
n
Read more...
NEW TGS HOOPS
...FIRST LOOK AT BRACKETOLOGY!
1 Duke (11-1) vs. 16 Abilene Christian (10-2)...For the moment, we move Coach K out to the West Regional because we think Virginia is going to emerge atop the ACC. We're 2½ months away from finding out, so lots of basketball to be played, though we're pretty confident that the Blue Devils end up on the top line in some region. This would be a first for Abilene Christian if the Wildcats can make the Dance; last year was their first with full-fledged postseason eligibility, and they qualified for the CIT. As usual, Stephen F Austin also figures somewhere in the Southland mix
Read more...
TGS SPECIAL REPORT
...POST-PASPA WORLD: PART III
Amid all of the forums and presentations made from various high-profile speakers and sectors of the sports and gaming universes at last week's ICE Sports Betting USA conference in New York City, what stuck most with us was the above comment from Ohio State Senator Bill Coley, who is also president of the National Council of Legislators from Gaming States (NCLGS, or "Nickel Gs"). Which should be a sobering reminder to an entire industry that seems to have fanned out in various directions since last May's landmark
Read more...
TGS SPECIAL REPORT...
KC-RAMS BUZZ & CHIEFS-RAIDERS WEEK
Perhaps it's a good thing the Chiefs and Rams had their respective "byes" the week after their breathless shootout last Monday night in the L.A. Coliseum. Of course, the game was originally scheduled to be played at Estdadio Azteca in Mexico City, and the NFL has carefully made sure that all teams playing internationally this season have their bye weeks immediately following games abroad. In the case of the Chiefs and Rams, however, both ended up not having to leave the country before they got a chance to rest last weekend.
Read more...
TGS SPECIALREPORT
...ONCE MORE FOR MICHIGAN-OHIO STATE!
If it seems like we bring up the Michigan-Ohio State rivalry on these pages every couple of years, well, it's because we do. Throughout the span of our TGS publishing history, which dates to 1957, we're not sure any rivalry has endured at the sort of fever pitch as the have the Wolverines and Buckeyes (though we're sure there is an argument to be made for fans of the Alabama-Auburn Iron Bowl, which also renews this weekend), and offers so much to recall. Once again, another Michigan-Ohio State matchup come Saturday is a highlight
Read more...
TGS SPECIAL REPORT
..."THE GAME" THAT STILL RESONATES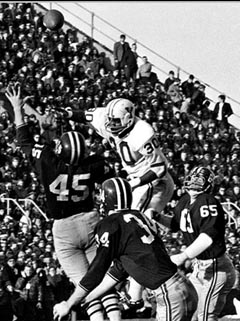 We're

about to enter the peak of college football "rivalry season" in the next two weeks as various regional bloodbaths will once again renew. In our 62 seasons of TGS publishing, however, one of these rivalry games remains singular. And we're not sure we've ever lived through a game quite like...well, The Game.
Allow us to digress for a moment. It might be hard for the present-day audience of the sports books in Nevada and various locales elsewhere to relate to an era when Ivy League football was a big deal and indeed featured weekly on the menu of available games to
Read more...
TGS HOOPS COVER STORY
...TGS COLLEGE HOOPS TOP 40!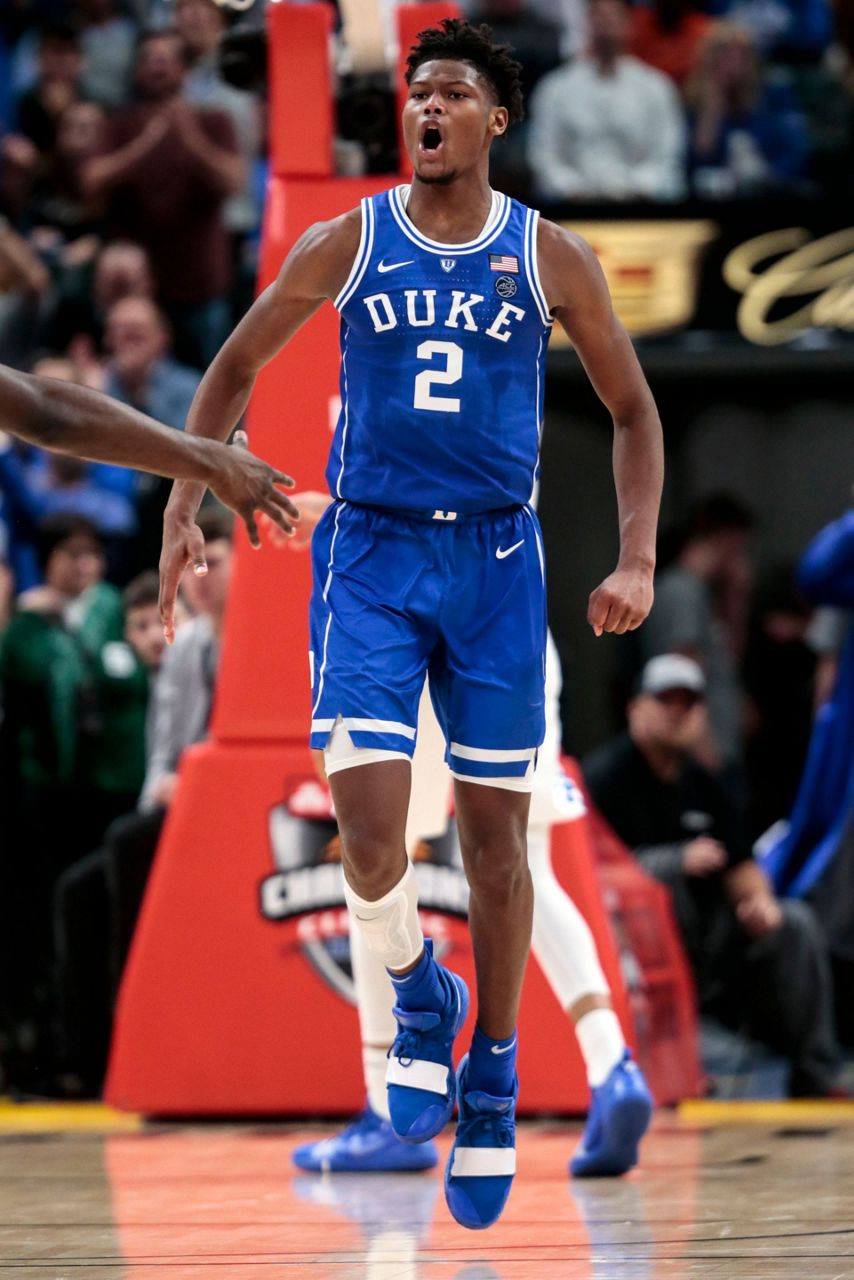 1-DUKE...What we saw on opening night in Indianapolis had to scare the daylights out of the rest of the country. We suppose we don't have to ask Kentucky which team should be top-ranked after the Blue Devils blitzed the Cats 118-84...and it wasn't that close. With the one-and-dones perhaps soon to disappear, it looks like Coach K will end this era with a bang with what might be the best frosh class ever assembled, better than some of those John Calipari specials at UK. In explosive, tank-sized PF Zion Williamson, and 6-7 wings R.J. Barrett and Cam Reddish, Duke might have three of next June's NBA lottery picks
Read more...
TGS SPECIAL REPORT
...IT'S COLLEGE FB HOT SEAT SEASON
We're into "hot seat season" in college football, folks. That's simply another gridiron name for November, when the walls begin to close in around the most-embattled of coaches. And, if recent history is any indicator, several will probably be getting their pink slips before the end of the regular season in a few weeks, a rather recent occurrence in "hot seat" history that used to be reserved for only the most severe of transgressions (read: losing too much) before a season would conclude. To this point in 2018, Maryland's D.J.
Read more...
NEW TGS COVER STORY
..."AURA OF ARA" & ND-NORTHWESTERN
We're now into November in college football and the first truly "Big Game Week" of the campaign is upon us. Multiple upcoming clashes will impact the top ten and help shape the next playoff rankings the following Tuesday, not to mention providing some of the best indicators yet of what the eventual "Final Four" might look like when announced on December 2. Among those battles this week are a couple of showcase games in the SEC, Georgia at surprising Kentucky in the East and the biggie on Saturday night in the West
Read more...
TGS SPECIAL REPORT
...GIANTS-SKINS & THE LEGEND OF 72-41
Those who have perused the NFL record book might have come across...72-41. Over the decades that 1966 Redskins win over the Giants at then-called D.C. Stadium has grown in myth almost as much as Wilt Chamberlain's 100-point game for the Philadelphia Warriors in 1962. More than 50 years later, 72-41 remains the all-time highest-scoring NFL game. We at TGS were finishing our first decade of publishing in '66 and recall it well. And with the Giants and Redskins ready to square off again this
week,we thought it an appropriate time to recall a game that might come up in some
Read more...
TGS SPECIAL REPORT
...NBA SEASON WINS TO WATCH!
The New Orleans Pelicans (45½) caught lightning in a bottle down the stretch last season, winning 20 of their last 27 games to storm the playoffs as a No. 6 seed, then routing the Blazers in an eye-opening 4-game sweep before bowing out honorably vs. the champion Warriors in five games. The recipe for HC Alvin Gentry was MVP-caliber play from Anthony Davis, aggressive scoring from G Jrue Holiday, floor savvy and leadership from Rajon Rondo, and floor stretching from F Nikola Mirotic. This all happened after DeMarcus Cousins went down with his Achilles tendon tear, causing some to nod
Read more...
TGS SPECIAL REPORT
...PART TWO: THE POST-PASPA WORLD
Following is a quick look at how the various states are positioned at the moment, or will be positioned in the near future, to take advantage of the "Post-PASPA" world. There are various specifics about each of the states that make for an interesting read and could be a subject of a future feature piece. For now, however, we're just basically providing a roll-call.
ACTIVE STATES: Nevada, Delaware, New Jersey, Mississippi, West Virginia. Notes...Another topic in the industry is if Nevada is likely to fall
from its perch anytime soon because of
Read more...
TGS SPECIAL REPORT
...MLB PLAYOFFS PREVIEW!
Can the Houston Astros (2/1) succeed where all others World Series winner the past 17 years have failed, and actually repeat? Any chance the Astros were going to cruise into the playoffs as AL West champ was interrupted by an unexpected challenge from the upstart A's, who at least forced Houston to remain focused and sharp into the last week of the regular season. Sensing a need to plug a leak in the bullpen when Ken Giles wasn't handling the closer role, the 'stros made controversial move at the deadline for Toronto's Roberto Osuna. But after a brief media firestorm over the
Read more...
TGS SPECIAL REPORT
...PART ONE: THE POST-PASPA WORLD
Those who have been following these pages of TGS for the past several years know that we were keeping a close watch on New Jersey's attempts to introduce Vegas-style sports wagering into the Garden State. Exhaustively, we noted the progress of this fascinating tale almost from the outset, though it wasn't until about this time a year ago that we actually began to believe changes in federal law were forthcoming.
Indeed, a new chapter in United States sports gaming began when the Supreme Court ruled in favor of New Jersey and effectively
Read more...
TGS SPECIAL REPORT

...REMEMBER WHEN THIS WAS A RIVALRY?
The college football season is now in high gear, with conference matchups finally beginning to take over the weekly schedule. And while early autumn is a bit soon for the most-heated of traditional rivalries (outside of the annual Texas-Oklahoma bloodbath at Dallas in early October), there are some tasty encounters over the next couple of weeks with a colorful history behind them that overlap with some of the earlier publishing years of TGS. Beneath the surface, some of these rivalries still bubble, and are worth a reminder before we commit this space to an MLB Playoffs preview next week
xt week.
Read more...
TGS SPECIAL REPORT
...NHL 2018-19 TOTAL POINTS BEST BETS!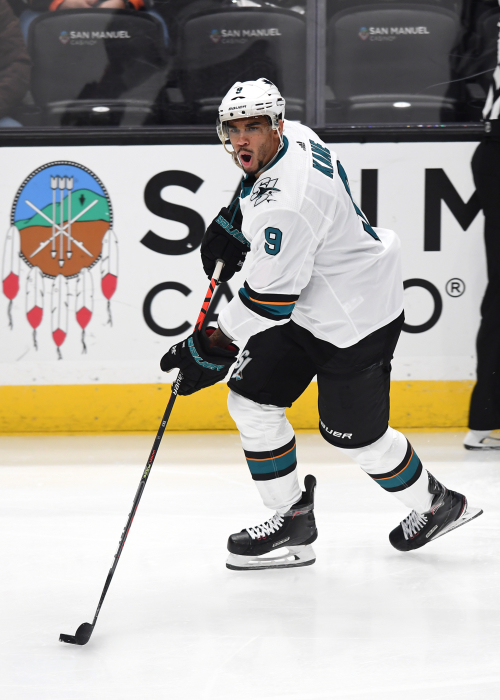 Good luck trying to stop the

San Jose Sharks (97 ½)

on the power play; with Brent Burns and recently-added Erik Karlsson taking turns at the blue line, opponents might be advised to wear bullet-proof vests instead of pads. Wisely, GM Doug Wilson inked winger Evander Kane, added at the deadline from Buffalo and who bypassed free agency after fitting like a glove on Joe Pavelski's line, which was the NHL's most productive after Kane's arrival. If Jumbo Joe Thornton is beyond last season's injuries, San Jose could lift the
Read more...
TGS SPECIAL REPORT
...SCHEDULE TALK AND UPSET LOOKOUT
We thought we'd do something a bit different this September, a pre-emptive move, if you will. Though we have yet to experience the sort of earth-rattling upsets that we had already seen by this time a season ago in college football, a few have come close. And there are still plenty of chances for our all-time "upset list" to be breached in 2018, as it was four times a season ago. The reason?Nowadays, almost all games involving FBS entries, including those vs. FCS opposition, appear on the weekly board. Though many of those prices involving FCS teams don't get posted until Friday or Saturday
Read more...
TGS 2018 NFL PREVIEW
...A LOOK AT THE NFC WEST
There wasn't a bigger surprise in all of the NFL last season than the

Los Angeles Rams

, whose return to the Coliseum from St. Louis the previous season more resembled some of the franchise lowlights during the Harland Svare era from 1962-65; the Rams finished 2016 as looking like perhaps the worst team in the league as they limped home with an interim HC (John Fassel) following Jeff Fisher's well-deserved dismissal late in the season.
(No coincidence, perhaps, that the pair of QBs who faced off in the NFC title game, Nick Foles and Case Keenum, were both benched by
Read more...
TGS SPECIAL REPORT
...2018 NFL SEASON WINS TO WATCH
ACC, AFC, it didn't seem to make much difference to QB Deshaun Watson, who was tearing apart the opposition last fall for the Houston Texans (8 ½) just as he did in college until a fluke knee injury suffered on the practice field on November 2 prematurely ended his season. At that point, Houston was just 3-4, but after entering the starting lineup following an opening loss to the Jaguars, Watson had put the fear of God into both New England and Seattle on the road, barely missing upset wins vs. each when the defense couldn't hold a late lead in the final minutes, and a 42-34 shootout loss vs. Kansas City when
Read more...
TGS SPECIAL REPORT
...FOR THE RECORD ON OPENING WEEK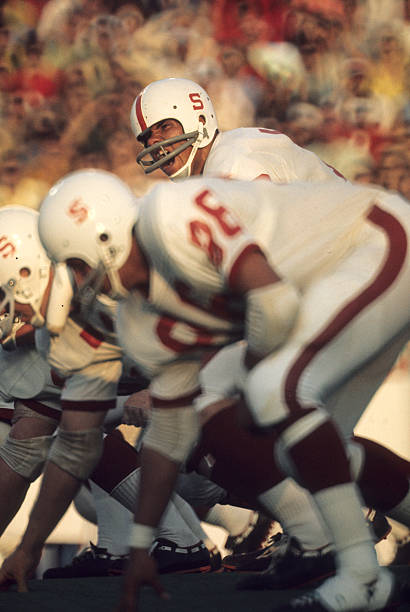 "Week Zero" notwithstanding, another college football season kicks off later this week. As always, we are well-prepared for the new campaign (for some good reading, check out our homepage for all of our college conference previews as well as our annual Preseason Top 40). Yet, as is often the case at this time of the year, we at TGS are drawn into our vast memory banks that are swelled with 61 seasons worth of publishing recollections. Like birthdays, opening weeks tend to stick out to us a bit more, and we are often drawn back to 1970 and the most-electric day/night of college gridiron lid-lifters
Read more...
TGS 2018 NFL PREVIEW

...A LOOK AT THE AFC WEST
All things considered, the

Los Angeles Chargers

didn't do too badly last season when getting to 9-7. After all, it was hardly a distraction-free autumn, with the team relocating to industrialized Carson in the L.A. basin, near the intersection of a couple of busy freeways and close by where the Goodyear blimp has parked since the late '60s. All of that not what out-of-towners have in mind when they think of glamorous Southern Calfornia. But it was where the Bolts would play their home games in an undersized (for the NFL) stadium, StubHub Center
Read more...
TGS 2018 NFL PREVIEW
...A LOOK AT THE NFC SOUTH
New Orleans...The NFC South has been a virtual game of musical chairs over the last nine seasons, with New Orleans, Atlanta and Carolina winning the division three times each. Last season it was Drew Brees and the Saints' turn. New Orleans will be hungry again this year, after its playoff exit on a last-second miracle play at Minnesota prevented the Saints from a spot in the NFC Championship against Philadelphia
Brees appears to have made a deal with the devil, as, entering his 18th season, he's coming off yet another productive performance
Read more...
TGS 2018 NFL PREVIEW
...A LOOK AT THE AFC SOUTH
In the world of good and bad steps, with Neil Armstrong's first on the Moon being on the top end(though we have always liked Apollo 12 Pete Conrad's "that might have been a small step for Neil, but it was a big one for me!" when he stepped on the Moon in November, 1969, as a close second), Deshaun Watson's fluke practice injury in which he tore an ACL with a bad step last November 2 would rank near the bottom. At that point, the

Houston Texans

were the talk of the league and Watson was tearing up the NFL just like he did the ACC when at Clemson
Read more...
TGS 2018 NFL PREVIEW
...A LOOK AT THE NFC NORTH
Minnesota might have won the free agent musical chairs game at QB with the signing of Kirk Cousins to replace Case Keenum. Cousins is a career 65.5% passer who has tossed 81 TDs vs. 36 interceptions in the last three seasons with Washington. Keenum's career stats are not as sharp as Cousins' across the board (completion percentage, QBR, TD-int. ratio and yards per attempt). Viking head coach Mike Zimmer has been around the block, and he and offensive coordinator John DeFilippo made
Read more...
TGS 2018 NFL PREVIEW
...A LOOK AT THE AFC NORTH
Well, fans of the

Pittsburgh Steelers

didn't have to go through

that

again. We're talking about the touch-and-go situation of last offseason when QB Ben Roethlisberger was slow to commit to 2017. Having shown plenty of wear and tear, Big Ben seemed at best a year-to-year proposition at that point. But that was last year. After losing a Division Round game last January 14 to the Jags, Roethlisberger announced he would not only return for 2018, but probably another "three to five years" even before the Patriots had qualified as the AFC rep for another Super Bowl.
Read more...
TGS 2018 NFL PREVIEW
...A LOOK AT THE NFC EAST
What's this? Nothing to complain about on 94.1 WIP for the past six months? Well, check it out. The Sixers are well beyond "The Process" from a few years ago and now a dangerous NBA playoff team. The Phillies were leading the NL East into mid-August. Villanova just won its second NCAA basketball title in three seasons. And the Flyers made it into the Stanley Cup playoffs. With not much reason to bellyache on the airwaves of the Delaware Valley, why not center all of the discussion, as usual, on the

Philadelphia Eagles

? After all, the Birds are off of their first championship in 57 years, since Norm
Read more...
TGS 2018 NFL PREVIEW
...A LOOK AT THE AFC EAST
Quite a case study, these New England Patriots, who have managed to stay at or near the top since 2001. Such extended periods of dominance are not necessarily unique in NFL annals; the initial run of glory years for the Cowboys lasted from 1966 into the early '80s, while the 49ers stayed a title contender basically from 1981 into the new millennium. (Dallas, however, won just two of its five Super Bowls in the Tom Landry era.) But maybe the most famous glory era of all, Vince Lombardi's Packers, lasted only from from 1961-67. The difference between the Pack and others
Read more...
TGS 2018 COLLEGE FB PREVIEW
...TGS PRESEASON TOP 40!
1-ALABAMA...Sure, we could try to get cute with the top spot and stick our necks out with some team other than Bama. (Hey, it's only the summer...if some other team emerges once the games begin, we can adjust accordingly.) Right now, however, there appears to be no perceptible differences between this upcoming Nick Saban edition and his various title winners (five of 'em!) since 2009. We could nitpick and note the eight new starters on defense, but since when has a Bama Saban team not simply
Read more...
TGS 2018 COLLEGE FB PREVIEW
...A LOOK AT THE PAC-12--PART II
Usually, we're not too keen on fired coaches who immediately land jobs elsewhere. Those situations often turn predictably sour; recall Ty Willingham's disastrous run at Washington after he was hired right on the heels of his Notre Dame dismissal, and aside from one good year, Ron Zook's tenure at Illinois was not much to remember after he was hired almost immediately after walking the plank at Florida. So, we have a few natural reservations about Kevin Sumlin's hire at

Arizona

after Texas A&M hit the eject button on him late last November
Read more...
TGS 2018 COLLEGE FB PREVIEW
...A LOOK AT THE PAC-12--PART I
WASHINGTON—
In Year 5 of the Chris Petersen era, the meticulous Washington coach will trot out a confident group that boasts 16 starters from a team that won 10 games. So, won't hesitate to deem the Huskies as the clear-cut favorite in the North Division. U-Dub won the conference crown in 2016 and advanced to the College Football Playoff. But to solidify their place as a
playoff contender again, the hustling Huskies will p
robably have to defeat SEC power Auburn in the season opener in Atlanta, a daunting task in SEC country.
Read more...
TGS 2018 COLLEGE FB PREVIEW
...A LOOK AT THE SUN BELT--PART II
Arkansas

State...

The Red Wolves have the top returning triggerman in the league back and are 21-3 SU in league play over the past three seasons, making HC Blake Anderson's team a heavy favorite to get to the league's freshly minted championship playoff game.
Sr. QB Justice Hansen has thrown a TD pass in 17 straight games and was named the Sun Belt offensive player of the year last season as a junior after throwing for 3967 yds. and setting eight new ASU records. In 2017 the Red Wolves ranked 10th in the nation in total offense and 5th in
Read more...
TGS 2018 COLLEGE FB PREVIEW
...A LOOK AT THE SUN BELT--PART I
Troy...Trojan HC Neal Brown is 14-3 SU in his last 17 SBC games and 21-5 SU in the last two seasons overall, and has 10 returnees who were on the all-Sun Belt team last season, including three of his four returning starters in the offensive line. Jr. backup RB Jamarius Henderson gained 7.9 ypc last season, which makes you wonder if he didn't deserve more than the 45 carries he received in 2017. Brown lost his bet on juco RB Kevin Perkins, a 230-lb. bruiser who washed out academically. Troy filled in the defensive depth chart with other jucos, and went the transfer route to pluck ex-Louisville WR Traveon
Read more...
TGS 2018 COLLEGE FB PREVIEW
...A LOOK AT C-USA--PART II
At the outset, we didn't see what was coming with Lane Kiffin's

Florida Atlantic

last fall, but by early October had jumped on board what would become a nice gravy train with the Owls that continued thru a C-USA title game romp past North Texas and a 50-3 blowout of poor, overmatched Akron on FAU's home field in the Boca Raton Bowl. Along the way the snarky coach revved up his offense to one of the most potent in the land (40.8 ppg ranked eighth) and rehabbed his professional rep that took its latest hit when running afoul of none other than Nick
Read more...
TGS 2018 COLLEGE FB PREVIEW
...A LOOK AT C-USA--PART I
Looking for the most misleading record in the country last season? Try

Louisiana Tech,

which needed to scramble in late November to even get bowl-eligible for the fourth straight year. Along the way last fall, Bulldog HC Skip Holtz probably needed daily pep talks from papa Lou after his team lost three times by one point each, including a beyond-bitter 17-16 loss at South Carolina on September 23, when the Gamecocks hit a deep 41-yard pass from Jake Bentley to Bryant Edwards to set up a game-winning FG with 4 seconds
Read more...
TGS 2018 COLLEGE FB PREVIEW
...A LOOK AT THE INDEPENDENTS
Notre Dame...In 2017, Notre Dame bounced back from a horrible 4-8 SU mark in 2016 to go 10-3 and score a January bowl win for the first time in a quarter century. The 2016 season was not only HC Brian Kelly's first losing year in South Bend, it was also the only time in his eight seasons with the Irish that the team won fewer than eight games. Therefore, with 15 returning starters and some impact transfers coming onboard, the Irish have a chance to build on the 2017 recovery and step into the CFP Championship discussion again. Kelly has a 69-34
Read more...
TGS 2018 COLLEGE FB PREVIEW
...A LOOK AT THE AMERICAN--PART II
MEMPHIS...Though record- eaking QB Riley Ferguson is gone, we still pick Memphis to repeat as the West Division champ. We have faith that offensive guru Mike Norvell, who has posted an 18-8 record in his first two years, will keep the Tigers on top. Yes, UM?s upward trend continues in 2018, though we expect a tight race in the dangerous West Division. Norvell returns 16 starters and the schedule is conducive to eaking in a new QB, with three sure wins in September (Mercer, Georgia State, South Alabama) sandwiched around a trip to Annapolis. The Tigers also get
Read more...
TGS 2018 COLLEGE FB PREVIEW
...A LOOK AT THE AMERICAN--PART I
CENTRAL FLORIDA—It's understandable why new HC Josh Heupel (Missouri o.c. previous 2 years) believes UCF is a great starting point for a first-year head coach. "Everyone in the country understands the success this place has had over the last decade." Heupel says. "Six 10-win seasons over the past 10 years, five conference titles, two New Year's Six bowl wins in the last five years. We're right in the middle of a state that has as much talent as anywhere in the country. I'm excited about it." The Knights, odds-on favorite to repeat as conference
Read more...
TGS MAC RETROSPECTIVE
...TRY TO BEAT THIS GUY'S RECORD!
We are not sure how many present-day MAC experts who populate the Las Vegas sports books or pen previews for a variety of non-TGS preseason publications have any clue that the most-successful player in conference history is also the winningest player in college football history. ?
Winningest, that is, by percentage...and it?s hard to beat 100%. ?
Further, this fellow?s teams were undefeated in his high school career, too. And, for good measure, won a pro football championship in his rookie year.
Read more...
TGS 2018 COLLEGE FB PREVIEW
...A LOOK AT THE MAC--PART II
Northern Illinois dominated the MAC from 2010 through 2015, appearing in six straight MAC title games while winning three conference titles. QB injuries have thrown some cold water on Rod Carey's program the last two seasons, but the team uncovered a gem in soph QB Marcus Childers last season, when he was named MAC Frosh of the Year after starting the last seven games and throwing for 1674 yds. with a 16-5 TD-int. ratio while also rushing for 473 yds. and five scores. The entire offensive line returns, including LT Max Scharping, who is a
Read more...
TGS 2018 COLLEGE FB PREVIEW
...A LOOK AT THE MAC--PART I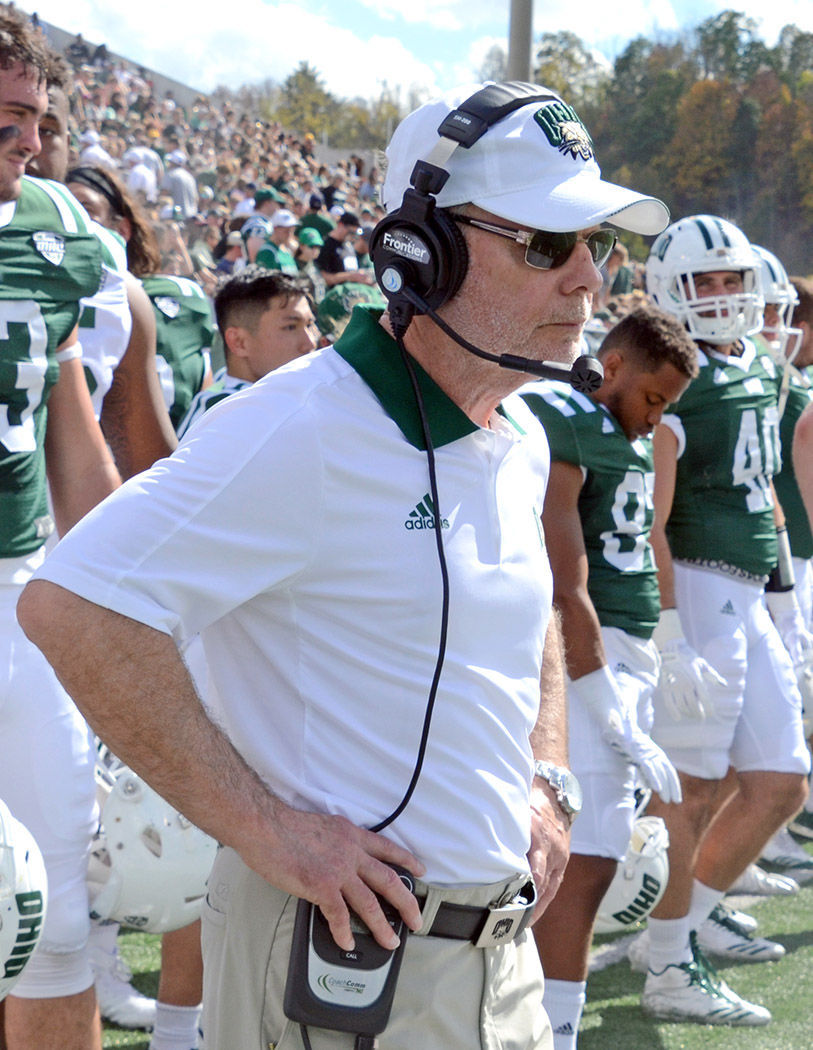 Ohio is the early favorite to take the MAC East and gain a berth in the conference final. The return of preseason all-conference QB Nathan Rourke and A.J. Ouellette along with six other sr. offensive starters makes the Bobcats appear to be the team to beat in the MAC East. On paper, Ohio has the best offensive line in the league, not surprising considering HC Frank Solich's penchant for the run game. Sr. G Joe Anderson and T Joe Lowery were both second-team all MAC last year. The
Read more...
TGS SEC RETROSPECTIVE
...A BIG DOSE OF THE IRON BOWL!
What we love about the annual "Iron Bowl" is its place on the schedule each college campaign. Thanksgiving week is the closest link to the old late-November "rivalry weeks" that used to end every college football regular season with a bang. Until the conference shuffling that began in the 90s, many of the traditional rivalry games took place the weekend before Thanksgiving, with a handful held on the weekend immediately after Turkey Day. Often featured were annual showdowns such as Nebraska vs. Oklahoma from the old Big 8, and Texas vs. Texas A&M from the
Read more...
TGS 2018 COLLEGE FB PREVIEW
...A LOOK AT THE SEC--PART II
ALABAMA—Though Bama finally dropped from No. 1 as the nation's top recruiting class since 2010, we must stick with the defending champs (five titles over the last 9 years!) as the team to beat once again the loaded SEC West Division. Heck, last year, the Tide had to overcome a rash of injuries and a November loss to Iron Bowl rival Auburn. Sure, Bama will begin the season ranked No. 1 in the nation. And there's a good chance the Tide will end the season in that spot as well.
The offense (37.2 ppg; 250.6 ypg rushing) is simply loaded once again. Saban has one of his best-ever stable of RBs
Read more...
TGS 2018 COLLEGE FB PREVIEW
...A LOOK AT THE SEC--PART I
GEORGIA—HC Kirby Smart isn't sure if he will ever be able to get past the pain of losing to Alabama in last season's National Title game on a stunning deep pass in overtime. The good news is that no matter how tough the aftermath has been on Smart and his staff, it seem as if the Bulldog players have been far more capable of embracing 2018 than their elders have. "Kids get past things much quicker than coaches," Smart says. "We have used it as a teaching moment." We expect super-loaded Georgia, which brings in the nation's No.1 recruiting class, will take the East
Read more...
TGS BIG 12 RETROSPECTIVE
...THE "ACID BATH" FOR TEXAS
Rest assured they haven't forgotten about the days of the "Wishbone T" at Texas. Among the glorious eras of Longhorn football, the span from the late '60s into the early 70s when the Darrell Royal "Wishbone" ran wild remain among the all-time favorites for the countless "Texas Ex-es" and college football historians.
The high-water mark, we have always believed, of that great Wishbone era might continue to be mostly overlook
ed by college sports historians and the modern-day media. In fact, looking back
Read more...
TGS 2018 COLLEGE FB PREVIEW
...A LOOK AT THE BIG 12
Maybe we saw something in

Texas (2017 SUR 7–6; PSR 8-4-1; O/U 3-10)

last season that few in the sports media bothered to see. While the majority of those sorts on ESPN and elsewhere seemed to be going out of their way not to put new HC Tom Herman in a more-positive light than the deposed Charlie Strong (who landed at South Florida), from our vantage point it looked like the Longhorns were much upgraded and very close to a breakthrough. After underwhelming (that's putting it mildly) in an opening loss to Maryland, Texas was a different team
Read more...
TGS ACC RETROSPECTIVE
... THE NOLES CATCH THE GATORS
One of the highlights of our TGS "Retrospective" series is to dive a bit deeper into college football history and either uncover, or re-live, some tales that might otherwise be forgotten. This story fits into the former camp, and a look back into the time machine at Florida State. It might surprise those of the ESPN generation and many patrons of sports books in Nevada whose sense of history goes back to the previous week that the Seminoles lived colorfully long before the Bobby Bowden era and have a background pretty unique to modern-day college sports. In fact
Read more...
TGS 2018 COLLEGE FB PREVIEW
...A LOOK AT THE ACC--PART II
It has become the college football equivalent to the Warriors and Cavaliers meeting in the NBA Finals; will Clemson (2017 SUR 12-2; PSR 8-5-1; O/U 5-8-1) run into Alabama for the fourth straight year in the 2018 FBS playoffs? (We can safely assume that the Cavs-Warriors thing finally ended this June, but we digress.) Las Vegas sports books think it is a distinct possibility; several outlets have been posting a prop with a heavy minus price on the national title coming from one between the Tigers, Crimson Tide, Ohio State, Oklahoma, or Washington. The IPTAY crowd at Clemson, however, is feeling a bit less
Read more...
TGS 2018 COLLEGE FB PREVIEW
...A LOOK AT THE ACC--PART I
Looking for a "super sleeper" this fall? Try

Georgia Tech (2017 SUR 5-6, PSR 7-3-1, O/U 4-6-1)

. Maybe the Yellow Jackets are a bit of a hard sell as a title contender, but this is exactly the sort of situation in which shrewd HC Paul Johnson has succeeded before. Rewind to 2014, when Tech was off of a lackluster 7-6 campaign; Johnson, with a similar team to what he will have this fall, surged to 11 wins and an Orange Bowl romp past Dak Prescott and Mississippi State. After things went pear-shaped in 2015, and Tech lost almost
Read more...
TGS BIG TEN RETROSPECTIVE
... N'WESTERN (AND ARA) AT NO. 1!
Say "Northwestern" to modern-day college football fans of the ESPN generation and the reaction is likely to be positive. Though not considered alongside Ohio State in the current Big Ten hierarchy, the Wildcats have been more than holding their own for almost a generation, with the past decade of the "Pat Fitzgerald era" featuring numerous contenders and bowl qualifiers. Indeed, for the first time in its history, Northwestern has won bowl games in back-to-back years. Those who recall the mid '90s also remember Gary Barnett's "Miracle Cats" of 1995 who stunned
Read more...
TGS 2018 COLLEGE FB PREVIEW
...A LOOK AT THE BIG TEN--PART II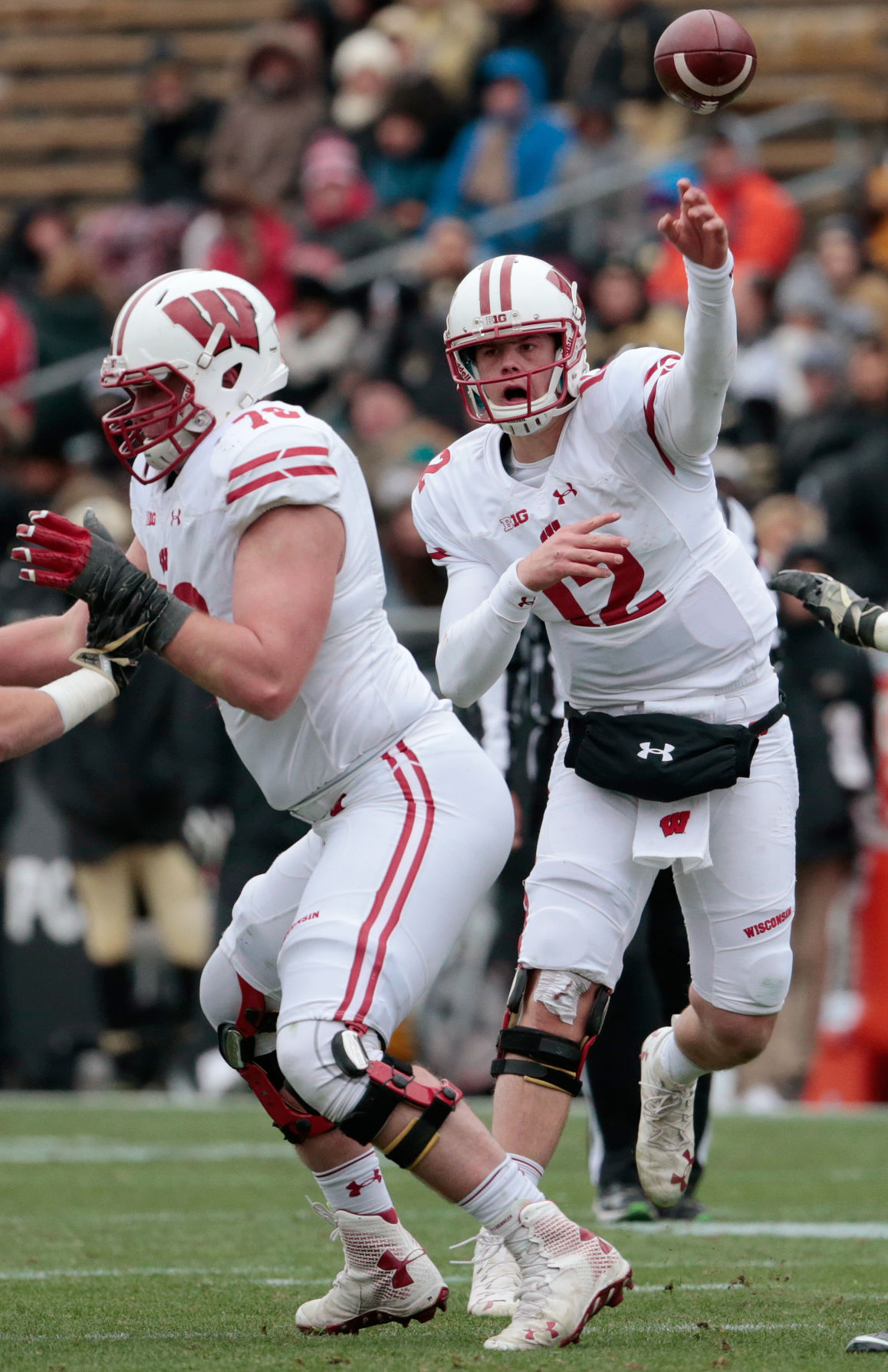 Wisconsin made its third trip in the past four seasons to the Big Ten Championship game last November. While the Badgers are heavy favorites to return as Big Ten West champs, Paul Chryst must retool his defense if Bucky Badger is to challenge the heavyweights from the East. Wiscy's "D" allowed just 14 ppg last season, fewest in the Big Ten by a margin, and good enough to rank 3rd in the nation. That unit was 2nd against the run and yielded just 2.3 ypc at home and 93 ypg rushing in conference play last year. Unfortunately for second-year Wiscy d.c. Jim Leonhard, he must replace 7 starters from that unit, 4 of whom
Read more...
TGS 2018 COLLEGE FB PREVIEW
...A LOOK AT THE BIG TEN--PART I
Ohio State lost eight starters, including four NFL draftees on defense and A-A C Billy Price and OT Jamarco Jones left for the pros as well. Oh, and head coach Urban Meyer also has to replace his three-time all-Big Ten first-team QB J.T. Barrett, who's now with the New Orleans Saints. Don't shed any tears. Meyer collected the second-rated recruiting class in the country, and has three capable candidates to take Barrett's place. At most schools such losses would trigger a rebuilding project, with the coach lowering expectations. Not in Columbus. While there are holes
Read more...
TGS 2018 COLLEGE FB PREVIEW
...A LOOK AT THE MTN WEST--PART II
Back where it should be on top of the Mountain West in 2017, Boise State (2017 SUR 11-3, PSR 8-5-1, O/U 6-8) is once again aiming higher this fall, with legit designs on a return to the New Year's Six bowl mix as the rep of the "Group of Six" conferences. It wouldn't be the first time for the Broncos, who turned a similar trick in 2014 in what was the first season for HC Bryan Harsin, topping Arizona 38-30 in a wild Fiesta Bowl. After subsequently kicking away the Mountain half of the MW in the next two seasons to Air Force
Read more...
TGS 2018 COLLEGE FB PREVIEW
...A LOOK AT THE MTN WEST--PART I
In English soccer, think Roy Hodgson, Sam Allardyce, or Tony Pulis, managers whose specialty seems to be pulling teams out of trouble and avoiding the dreaded drop. Their equivalent in college football could be Jeff Tedford, who took over at Fresno State (2017 SUR 10-4; PSR 102-2; O/U 4-10) just as the Bulldogs looked ready for relegation to the Big Sky when they collapsed to 1-11 in the preceding final season for the regime of Tim DeRuyter, who was humanely relieved before the 2016 campaign concluded. In the process last fall FSU won the
Read more...
TGS 2018 COLLEGE FB PREVIEW
... EARLY "HOT SEAT" UPDATE
Lovie Smith, Illinois...This looks like bad idea from the start for the Illini administrators, who thought that Lovie could connect with recruits in Chicagoland. No evidence yet of that, and Lovie sure isn't proving much of an upgrade on the field, with a 5-19 the past two years and working on 10 straight defeats. Illinois, who was rarely even within earshot in Big Ten action last season, saw a mass exodus of players transfer out after the season, while Lovie has made the obligatory staff changes, throwing several assistants (including o.c. Garrick McGee)
Read more...
TGS 2018 COLLEGE FB PREVIEW
...NEW COACHES UPDATE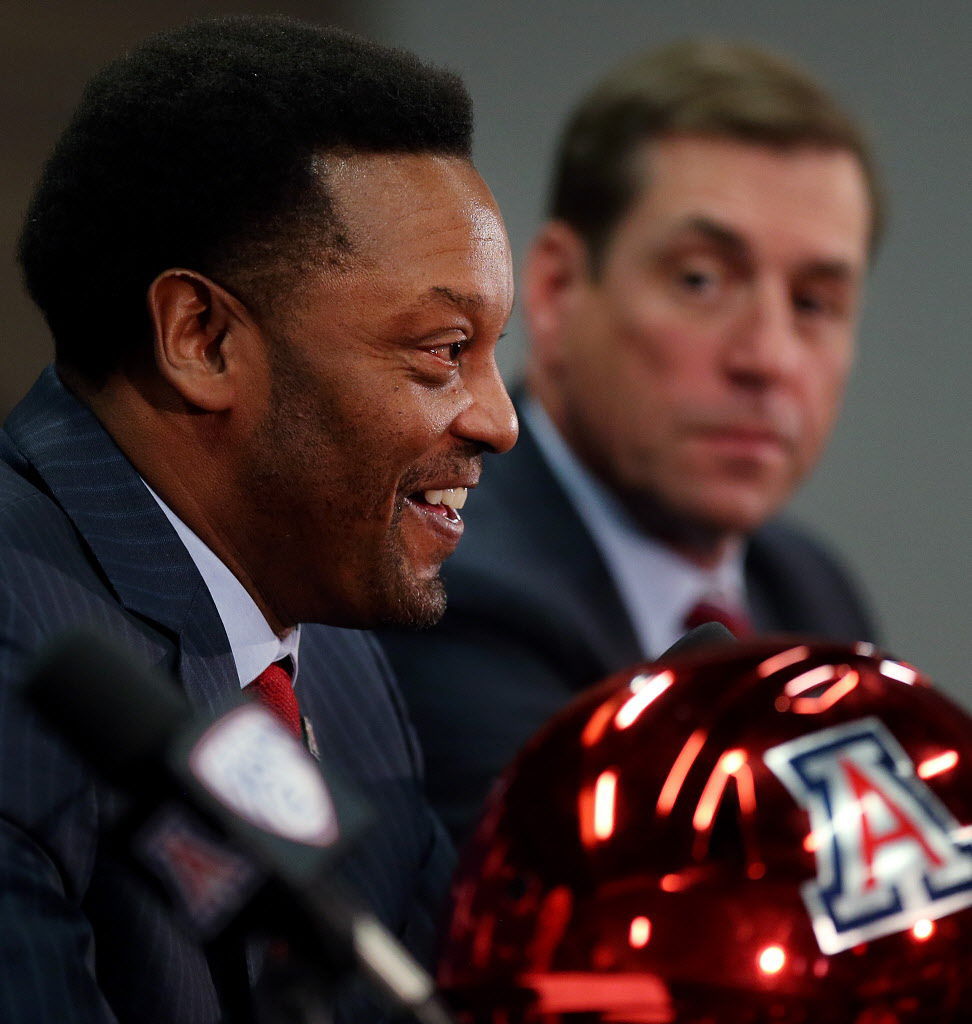 ARIZONA: OUT-Rich Rodriguez; IN-Kevin Sumlin (most recently Texas A&M)...It sure looked like the Cats were searching for a reason to get rid of Rodriguez, who became ensnared in the dreaded harassment trap well after last season concluded. That paved the way for Sumlin, who arrives with a bit more promise than other deposed mentors in recent memory, such as Ty Willingham and Ron Zook, who immediately got another chance after being dismissed; at least in Sumlin's case, the bottom never dropped out at A&M
Read more...