7978...
TGS SPECIAL REPORT
...PART TWO: THE POST-PASPA WORLD

by Bruce Marshall, Goldsheet.com Editor
Throughout the publishing season, recurring features in TGS will focus upon how the gaming marketplace is reacting to last May's landmark Supreme Court decision that ruled in favor of New Jersey and effectively struck down PASPA, the 1992 Professional and Amateur Sports Protection Act, when select states (Nevada, Oregon, Delaware, and Montana...but not New Jersey) were "grandfathered" by federal law to accept sports wagers, though only in Nevada's case would it include single-game wagering; it was parlay cards only for the other states. But the Garden State's resounding springtime victory in SCOTUS by a near-landslide 7-2 decision effectively rearranged the sports gaming deck so that each state could now determine and establish its own regulated sports betting laws.
Now, however, comes the next phase of the changes, involving the states themselves. As we often receive inquiries from readers who want to know if and when their particular state might begin accepting sports wagers, the latter portion of this piece will list those states that have either already begun to accept bets, or have legislation and/or a framework set up to implement wagering soon.
In the meantime, however, the early days of "Post-PASPA" remain newsworthy. The handful of states that have already introduced Nevada-style sports wagering (New Jersey, Delaware, Mississippi, and West Virginia) are reporting some brisk business in the early going. Though the shoe that most in the industry are waiting to drop is how long before the new domestic, legalized sports books really begin to bring money back into the states from the existing offshore outlets. Sources, however, have been telling us that most of the offshores do not believe a rush of money and clientele back to the states is imminent. The offshores have had to creatively carve out their own niche' in the marketplace, and the apparatus doesn't figure to be disassembled anytime soon just because various states are now getting into the act. Enhanced customer service via their many convenient mobile apps, plus a wide range of offerings and discount pricing that some of the stateside competitors will find hard to match, create a built-in product advantage for the offshores that domestic sports books must reckon with if they are to maximize their business.
After all, what chance is there that an American sports bettor will want to drive somewhere to place a bet, where there might be limited offerings and unfavorable pricing, when they could participate from the comforts of home or anywhere else with just a click of their cellphone? It is not coincidence that Mississippi, one of the first states to implement sports betting, soon realized it was going to have to introduce a mobile app if for nothing else than convenience of use, or the several Gulf Coast sports books or others in Tunica and elsewhere in the state were going to be at a significant competitive disadvantage.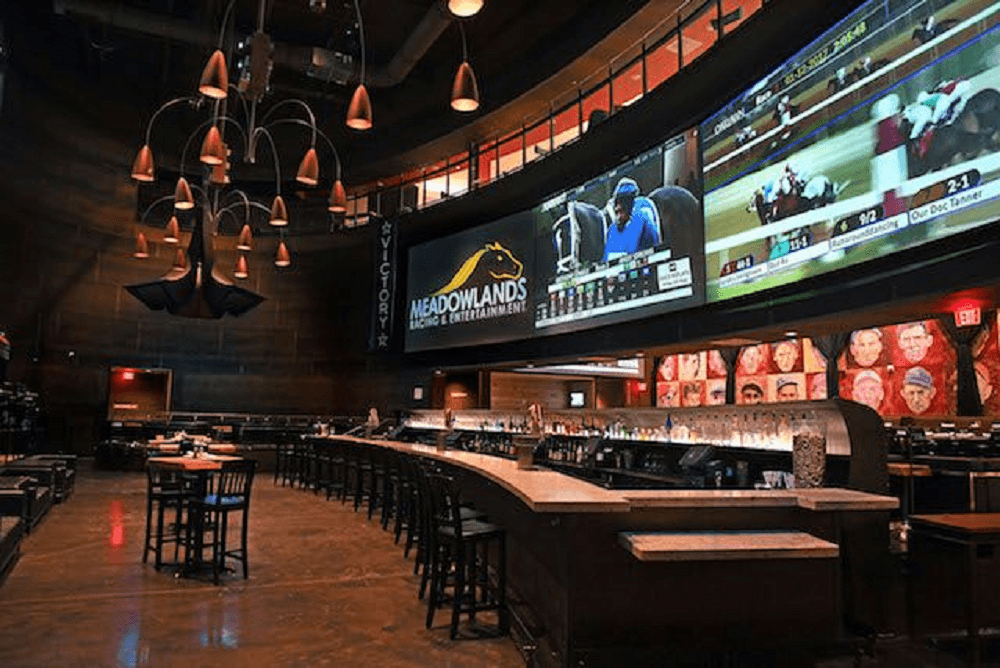 Indeed, the offshores were a popular subject and addressed in some detail during last November's Sports Betting USA conference in New York, and figure to be a hot topic once again when the conference convenes for 2018 just after Thanksgiving. Last year, an entire panel discussion ("Optimal Routes") addressed how implementation might work, and pitfalls involved, in a post-PASPA repeal world. It was no surprise that the offshores drew particular attention.
Vegas gaming veteran Vic Salerno, a panelist and longtime operator of the LeRoy's chain of sports books in Nevada (which sold to William Hill a few years ago) and now the president of USFantasy, called PASPA "the best thing to happen to illegal bookmakers 25 years ago." Salerno warned a repeal "could be the best thing to happen to them since then." Salerno also reminded that the challenge of competing directly with the offshore markets was that "offshores don't have regulations, overhead, can take the line from wherever without paying for it, and they do it all over the Internet."
Echoing Salerno was another Vegas veteran, MGM Resorts International VP of Race and Sports Jay Rood, who also believed it would hardly be an overnight development for business to automatically move back to the states from the offshores. Rood admitted there will be challenge in bringing customers who bet with offshore operations into the legal fold. "The biggest competitor is converting the illegal player to play legally," Rood said. "You're going to have to scare the end-user, because now, there are no repercussions, except maybe his credit card being declined."
Like almost all other businesses, there is competition to consider for the various new sports books in the states. And, no matter what the business, prospects for success do not look as good if you're in a competitive disadvantage. Which is a significant gap that most of the new sports books are going to have to somehow close on the offshore competitors if the stateside outlets really are to flourish.
Following is a quick look at how the various states are positioned at the moment, or will be positioned in the near future, to take advantage of the "Post-PASPA" world. There are various specifics about each of the states that make for an interesting read and could be a subject of a future feature piece. For now, however, we're just basically providing a roll-call.
ACTIVE STATES: Nevada, Delaware, New Jersey, Mississippi, West Virginia.

Notes...Another topic in the industry is if Nevada is likely to fall from its perch anytime soon because of legalization elsewhere. To which veteran Silver State watchers point out that much the same was being said about traditional casino gaming when Atlantic City first entered the legalized gaming fray in the 1970s. There were many Vegas doomsayers in that era as well, but a quick look at the landscape suggests that Nevada, and Las Vegas in particular, haven't been hurt at all by legalized casino gaming elsewhere in the states. If anything, Nevada's mature sports gaming market could act as a sort of beacon for the rest of the country as various states look to Vegas (as well as Europe) for guidance in the new frontier. Of course, New Jersey was ready to go almost immediately after the SCOTUS ruling, with William Hill's sports book at Monmouth Park the first to open for business, and the Borgata resort in Atlantic City booking bets within a hour of Monmouth's opening. Others have since opened elsewhere in the Garden State, including FanDuel's sports book at the Meadowlands track (adjacent to MetLife Stadium). Mississippi began to accept sports wagers on August 1 at two outlets with others opening soon after. As mentioned earlier, Mississippi's original plan to not offer online or app wagering, and that all bets must be made in person, was quickly reconsidered. West Virginia, which had also been preparing to come in behind New Jersey, opened its doors for sports wagering business at select locales in late August.
NEXT UP: Pennsylvania, Rhode Island, New York

. Notes...These states have all effectively approved sports wagering and are mostly just finalizing regulations to oversee the rollout and put the finishing touches on the infrastructure. Such is the case in Pennsylvania, which stated its intentions back in October of 2017, when Gov. Tom Wolf signed a new sports betting bill as part of a broad legislation push that included online poker and DFS. On June 22, Rhode Island Gov. Gina Raimondo signed the state budget, which included language allowing sports betting, though for the moment only two locales—Lincoln and Tiverton—were marked for sports betting. As of yet, mobile betting has not been approved in Rhode Island. As for New York, it was preparing its entry into the marketplace as early as 2013, when the Empire State passed a law to allow sports betting at four on-site locations. After lying dormant for the past five years, the law could be revived and put into place, as the New York State Gaming Commission is aiming to complete regulations in the short term for the four locations specified in the 2013 law. Legislation that would allow for full-scale sports betting in New York, which has failed before, could be re-introduced within the next year.
MAKING PROGRESS: Connecticut, Illinois, Kentucky, Michigan, Indiana, Massachusetts, Maryland, Minnesota, Missouri, Kansas, Iowa, Louisiana, Oklahoma, California, South Carolina, Oregon Montana, Ohio, and Washington D.C.

Notes...Herein lies where much of the focus will be shifted in the next 12-18 months as all of these states have made moves in one form or another to introduce sports gaming. In Connecticut, a scaled-down anticipatory law was enacted a year ago, though a comprehensive sports bill was introduced in Hartford earlier this year. The legislative session closed without a formal vote on the comprehensive bill, but a special session might be called by Gov. Dannel Malloy to re-start discussions about legalizing sports betting. Illinois has also introduced several sports gaming bills in Springfield, though no formal votes have yet been taken. A bill is working its way through the Kentucky legislature that would empower the state's racing commission to oversee matters (one example of the different implementations and structures that we might further illuminate upon in the near future, especially as Kentucky is also proposing a hefty tax rate as a percent of handle). Michigan, with a vibrant casino industry in Detroit, has also introduced legislation which, in its case, would simply fast-track the existing casino licensees to add sports.
Meanwhile, Indiana's legislature has been looking at a couple of different bills introduced by the state House and Senate, though the latest session closed with no vote on either bill. Massachusetts seems to be fast-tracking things as well, having also been one of the first jurisdictions to address the legality of daily fantasy sports. Oregon and Montana already have sports wagering laws on the books as part of the original PASPA carve-outs, and might be able to fast-track pending legislation simply because of the infrastructures already in place. All of the other states above have also introduced legislation that is expected to be acted upon within the next 12-18 months, if not sooner. This group also includes Washington, D.C., which, for once, looks a step ahead of many of the others, as its already-announced bill would allow both online and in-person wagering.
NOTHING YET: Alabama, Alaska, Arizona, Arkansas, Colorado, Florida, Georgia, Hawaii, Idaho, Maine, Nebraska, New Hampshire, New Mexico, North Carolina, North Dakota, South Dakota, Tennessee, Texas, Utah, Vermont, Virginia, Washington state, Wisconsin and Wyoming.

Notes: These states have current laws that prohibit full-blown sports betting and would need to be repealed before any such wagering would be permitted. Don't hold your breath on Utah, whose anti-gambling stance is written into the state's constitution!
Return To Home Page