7923...
TGS 2018 NFL PREVIEW
...A LOOK AT THE AFC NORTH

by Bruce Marshall, Goldsheet.com Editor

We continue our TGS NFL previews with this look at the AFC North. As always, teams are presented in order of predicted finish, with 2017 straight-up, spread, and "Over/Under" (O/U) record included.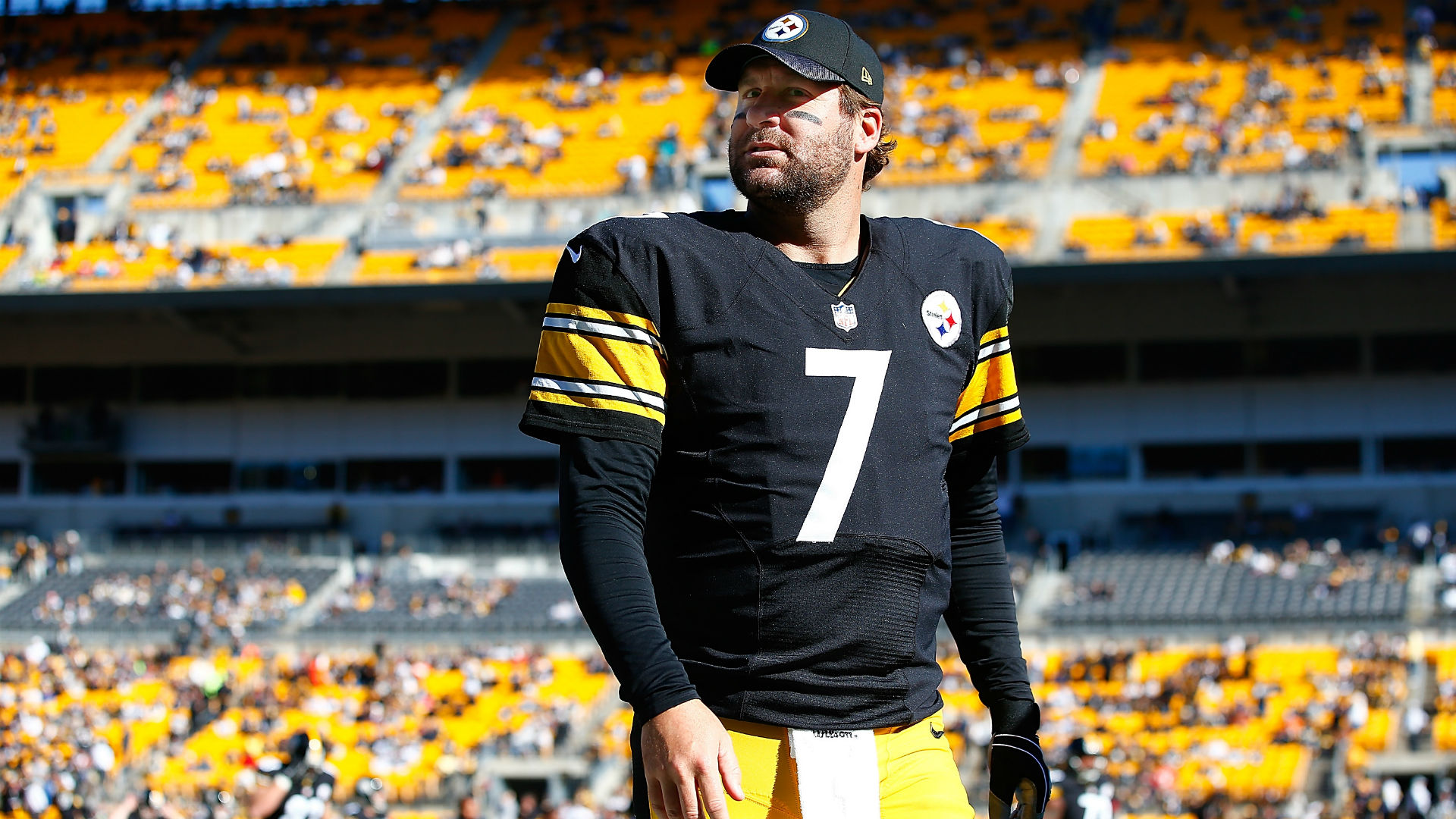 Well, fans of the Pittsburgh

Steelers

(2017 SUR 13-4; PSR 7-10; O/U 6-10-1) didn't have to go through

that

again. We're talking about the touch-and-go situation of last offseason when QB Ben Roethlisberger was slow to commit to 2017. Having shown plenty of wear and tear, Big Ben seemed at best a year-to-year proposition at that point. But that was last year. After losing a Division Round game last January 14 to the Jags, Roethlisberger quickly announced he would not only return for 2018, but probably another "three to five years" even before the Patriots had qualified the next week as the AFC rep for another Super Bowl. That angst removed, fans in the Steel City only had to worry about another holdout from RB Le'Veon Bell (which continues into mid-August, though most insiders expect a resolution before the regular-season opener at Cleveland on September 9) throughout the spring and summer months.



FOOTBALL COMING SOON...TGS 2018 EARLY DEALS NOW! ...

Click here to order


Still, Big Ben got the Steelers to three Super Bowls (and won two of them) before Bell arrived on the scene, and most savvy insiders acknowledge that it's mostly Roethlisberger's presence that has kept the Steelers (and HC Mike Tomlin) afloat for the past several years. Though Pittsburgh weathered a Big Ben suspension at the start of a campaign a few years back, one look at how the Steelers have made hard work of it in regular-season finales vs. the lowly Browns the past couple of seasons with Landry Jones at the controls confirms the importance of Roethlisberger (who passed for another 4251 yards and 28 TDs last fall) to the operation. There are some new cogs in the Heinz Field machinery, including o.c. Randy Fichtner after Todd Haley (and his often grinding relationship with Roethlisberger) moved to Cleveland. Fichtner, however, has been on staff 12 years, and the transition is expected to be smooth. As for Bell, he's (so far) not interested in another season working on the franchise tag and is demanding a longer-term deal; last year it was much of the same when he waited until six days before the opener before reporting. Just in case Bell holds out into September, local product and ex-Pitt banger James Conner looks willing and able to assume workhorse duties. Though Bell, off of another 1291 YR and 85 receptions last fall, remains hard to replace. After GM Kevin Colbert gifted Big Ben another big-play WR in last year's draft (USC's JuJu Smith-Schuster), he added Oklahoma State's homerun wideout James Washington this past April. Which, along with incomparable Antonio Brown (another 101 catches last fall), means Roethlisberger once again might have the most lethal collection of targets in the league. So deep is the Steeler receiving corps that productive Martavis Bryant was shipped to Oakland in the offseason. And, for the third straight year, Pittsburgh returns its OL in tact, including a trio of Pro Bowlers (C Maurkice Pouncey, RD David DeCastro, and LT Alejandro Villanueva).


Unfortunately, the Steelers can't outscore everybody, as the "D" proved too leaky in key games a year ago, such as the 102 combined points Pittsburgh surrendered in three

home

losses to the Jags and Patriots. Two of those came vs. upstart Jacksonville, which put 45 points on the board in the playoff shocker. Though encouraged by the recovery of star LB Ryan Shazier after his frightening spinal injury last Dec. 4 at Cincy, his presence was missed on the field down the stretch and that leadership void remains hard to replace. The staff also might be running out of patience with 4th-year ex-Kentucky OLB Bud Dupree, who has been more than a bit of a disappointment, though OLB T.J. Watt displayed some of his more-famous brother's big-play bent as a rookie last fall. Tomlin and d.c. Keith Butler have also been seemingly re-shuffling their secondary each year and have done so again by adding FS Morgan Burnett from Green Bay in free agency and drafting SS Terrell Edmunds from Virginia Tech at the end of the first round, all after releasing safeties Mike Mitchell and JJ Wilcox and CB William Gay.


In the end we wonder if the season is going to look any different from others lately at Heinz Field, with Big Ben and the offense putting up lots of yards and points, but somewhere in the playoffs finding a banana peel. The "D" has been strafed in postseason exits the past two seasons, and while a lot of teams would be thrilled to get that far, Pittsburgh fans might be a bit itchy to return to the Supe, once considered their personal playground. The Steelers might get close, but we suspect that Super Bowl drought extends to eight years if Big Ben & Co. can't get home field on the AFC side of the playoffs, which might again come down to beating the Jags and Patriots (which last year, Pittsburgh couldn't).


Spread-wise, Tomlin has been treading water lately, and even though the Steelers often distort things by thumping a couple of foes, they have not been especially reliable laying points (just 6-9 last season). "Totals"-wise, note that the strong "over" trend that Steel exhibited at home a few years ago has flattened out, and indeed the Big Bens have become an "under" team lately (30-17-1 overall, including a startling 18-4-2 away) in regular season since 2015.



Has the window closed for the Baltimore Ravens (2017 SUR 9-7; PSR 9-7; O/U 9-7)? It seems like it might have for vet QB Joe Flacco, who moves nowadays like he's stuck in the mud at Pimlico. But by drafting a QB (former Louisville Heisman winner Lamar Jackson) in the first round, GM Ozzie Newsome seemed to send a signal that while the Flacco era at M&T Bank Stadium might not be finished quite yet, it might be in its final furlongs. Into his 11th year this fall (where did the time go?), Flacco is certainly on the clock, though there was a brief spell last season in which Baltimore looked like it might be the team to watch in the AFC. In the end, however, a bitter season-ending loss to the Bengals cost the Ravens a wild-card slot and marked the fourth time in five seasons that the club missed the playoffs, which has moved some to believe that the Newsome-HC John Harbaugh act might not have long to run by the Inner Harbor, either. Newsome, however, has been upgrading an aging roster with as much youth as possible in recent years, and spent part of the offseason looking to help the slow-footed Flacco, adding WRs Michael Crabtree (via Oakland) and John Brown (via Arizona), though both are off disappointing campaigns. Partly due to Flacco's mega-contract after the Super Bowl win five years ago, Ozzie has also been somewhat limited in free agency and usually forced to do most of his upgrading through the draft.


Still, neither the selection of Jackson nor giving Robert Griffin III another chance signals an immediate shift at QB away from Flacco, though any change could be coming sooner than expected if Flacco can't improved upon some uninspiring 2017 numbers (including just 18 TDP and 13 picks). With only one year to go on his big contract and not off of back surgery like last summer, perhaps Flacco is poised for a recovery; if nothing else he is certainly on alert with the presence of possible heir apparent Jackson. One move that did pan out well for Newsome and Harbaugh last season was pulling RB Alex Collins off of the scrap heap after he was unwisely discarded by the Seahawks (who could use some RB help); after being promoted from the practice squad in September, Collins was a revelation with 973 YR and a healthy 4.6 ypc. Flacco, however, hasn't had a 300-yard passing or a 3-TD pass game since December of 2016. Perhaps aforementioned new wideouts Crabtree, Brown, and ex-Saint Willie Snead can provide downfield help, but not even big-play Mike Wallace (who has since moved to the Eagles) could alleviate that problem area last fall. If healthy, the OL could be formidable, though Gs Marshall Yanda, Alex Lewis, and Nico Sirgausa are all off of season-ending injuries a year ago. If drives stall, there's always PK Justin Tucker (34 of 37 FGs LY), who remains one of the NFL's best.


While not quite the intimidating Ray Lewis-led Super Bowl platoons of past years, the stop unit was still good enough to pitch three shutouts last term. Longtime d.c. Dean Pees, however, has moved to Mike Vrabel's new staff in Tennessee, giving veteran aide Wink Martindale his first chance to coordinate an NFL "D" since the pre-Von Miller Denver stop unit of 2010 (which wasn't very good). Some of Newsome's recent youth movement is already manifesting itself on the stop end, though most of the key cogs are grizzled vets like 35-year old OLB Terrell Suggs, 12th-year S Eric Weddle, and 8th-year CB Jimmy Smith. In the case of Smith, a potential shutdown corner, it's been more a case of staying healthy, which has proven a real challenge in recent years. Now, add staying eligible to the list...he was suspended in late August for the first four games of the regular season. Still, the pass defense led the NFL with 22 picks a year ago. And Suggs was still good enough to register 11 sacks last season, while ex-Bama ILB C.J. Mosely has now made the Pro Bowl in three of the last four seasons. With all hands on deck, the "D" should still be formidable, but we'll see if Wink can effectively dial up the pressure as effectively as predecessor Pees.


As has been the case the past few seasons, how far the Ravens progress likely depends on the production level provided by Flacco. Since it's probably too soon for "Heisman" Jackson to make much of an impact beyond situationally, this team's best chance to fly is if Flacco can gain altitude. If Joe can summon one last ascent, maybe Baltimore gets back to the playoffs. But that's a big maybe.


Spread-wise, Harbaugh, often a force vs. the line earlier in his career, made a bit of a recovery a year ago, though prior to last season's 4-2 dog mark he had not recorded a winning record in a once-profitable role receiving points in the three previous seasons. Notre that the Ravens have been more than holding their own lately vs. the rival Steelers, standing 6-2-1 vs. the spread their last nine usually-combative meetings.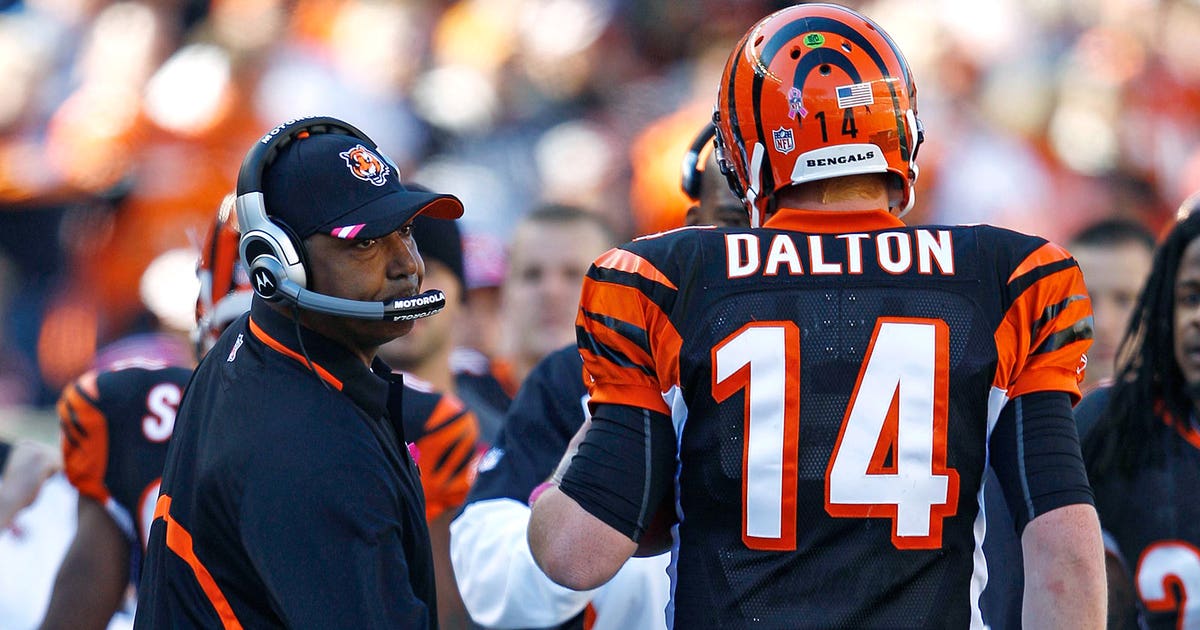 Sometimes we think what HC Marvin Lewis must have to do to get fired by the Cincinnati

Bengals

(2017 SUR 7-9; PSR 9-7; O/U 6-8-2). After all, in many NFL locales, Lewis might have already been dismissed four or five times over a 15-season span in which his teams have never won a playoff game. But these are the Bengals, who, to borrow Mike Ditka's long-ago comment about penurious Bears founder and owner George Halas, "throw around nickels like they're man-hole covers." Why, team owner Mike Brown considers it a compliment to be called cheap; among other organizational shortcomings, Cincy is the northern-most NFL team without an indoor practice facility, forced to bus to the U of Cincinnati for workouts when the weather gets too inclement, as it often does late in the season in this section of the tri-state area. Lewis also does his part by working for less than most other NFL head coaches. Still, it seemed like Lewis had used up all of his nine cat lives a season ago when the Bengals sunk to beneath .500 for the second straight year. But Cincy did show some spunk in rallying for late-season wins over the playoff-seeking Lions and Ravens, and given the parameters at Paul Brown Stadium, Lewis probably gives Cincy as good a chance as any coach in the same price category. And it's not as if Lewis can't win (he's 125-112-3 in Cincy) or get to the playoffs, which he has made on seven different occasions. He just hasn't won one of those since he got there. All things considered, maybe the Bengals are just as well off with Lewis, exceeded by only Bill Belichick in longevity among current NFL coaches. Though they ought to thank their lucky stars that acerbic play-by-play man Marty Brennaman doesn't decide to switch sports and lay it on the line as he does with the hometown Reds.


If the Bengals stick to recent form, however, they won't give Lewis a chance to make it a Scooter Gennett-in-a-slump 0-for-8 in the playoffs. Much like HC Lewis, QB Andy Dalton would seem to have used up his nine lives, but he's still in the pilot's seat and hoping some upgrades in his supporting cast will extend his stay a bit longer and perhaps improve what was the NFL's worst statistical offense last season. Dalton, who lately has taken more shots (sacked a painful 80 times over the past two seasons...ouch!) than Tex Cobb in his '82 fight vs. Larry Holmes at the Astrodome, had to be pleased at offseason moves that essentially traded the 12th pick in the first round to the Bills for LT Cordy Glenn, and selecting Ohio State C Nick Price with a later pick (21st) in the round. Addressing Glenn's LT spot might have been an admission of mistake on Andrew Whitworth, allowed to walk the previous year to the Rams without his role being adequately filled. For Dalton to flourish, the line must not only solidify, but 2nd-year ex-Oklahoma RB Joe Mixon has got to show more than his rookie season in which he gained a mere 3.5 ypc, and seldom displayed the breakaway stuff on display with the Sooners. Meanwhile, Dalton is hoping for TE Tyler Eifert to stay healthy and for some WR to emerge as a complement to AJ Green; much more than RB Mixon, ex-Washington Huskies WR John Ross was a bigger rookie bust in 2017. Lewis also authorized many staff changes and adjustments, with Bill Lazor elevated to o.c. after serving as play-caller the final 14 games of 2017, following Ken Zampese's September dismissal amid a TD-less 0-2 break from the gate.


Lewis has also made changes to his defensive staff, with former Lions d.c. Teryl Austin now serving in the same role at Paul Brown. Hired from outside the organization, Austin will be running a new scheme in Cincy for the first time since Mike Zimmer arrived to coach the stop unit in 2007. If healthy, the line looms as a potential strength, with vet DT Geno Atkins a six-time Pro Bowler, and DT Chris Baker, a force earlier in his career, signed away from Tampa Bay in free agency. The problem area continues to be at LB, where behavioral issues of OLB Vontaze Burfict (who opens the season on suspension for a third straight year) continue to disrupt; it is hoped that ex-Bills FA Preston Brown can provide an anchor at MLB. The unquestioned star of the secondary is 3rd-year CB William Jackson III, who shut down Pittsburgh's Antonio Brown twice last season and for good measure became just the second player to record a pick-six off of Green Bay's Aaron Rodgers. But the Bengals need their safeties to emerge as better playmakers, with an opportunity presented to Wake Forest rooke SS Jessie Bates (2nd-round pick) to emerge in just such a capacity.


We don't want to completely dismiss Cincy, one of those teams that could re-emerge if things break right. For all of the criticism leveled at Dalton throughout his career, he has been effective when surrounded by capable personnel, and reminded all that he could still be a difference-maker when leading that last-minute, length-of-the–field drive to knock the Ravens out of the playoffs in the final regular-season game last December 31. But we are unsure about his supporting cast, and if the Bengals couldn't win a playoff game with a more-loaded roster a few years ago, we doubt they can in 2018, either.


Spread-wise, Lewis has blown hot-and-cold throughout his career and been prone to streaks, so would always pay attention to the previous result. Within the Central, Lewis has dropped five straight and 8 of 9 vs. the line during regular-season play in an increasingly-hostile series vs. the Steelers, but has owned the Browns, winning and covering the last seven, with all wins by 13 or more.



No, they're not yet on the clock. That alone is a different feeling for fans of the Cleveland Browns (2017 SUR 0-16; PSR 4-12; O/U 7-9), who have had little to look forward to the past couple of years other than the four months or so between the end of the regular season and the draft. The Brownies have had the top choice two years running thanks to a 1-31 SU mark since 2016, including the first NFL winless slate since the 2008 Detroit Lions a year ago. All on the watch of HC Hue Jackson, who, while not quite using up all of his nine cat lives as has Marvin Lewis at Cincy, nonetheless appears to dangling off a ledge on a higher floor of the downtown Terminal Tower. Jackson, however, has yet to take the fall for Cleveland's various shortcomings; the most-recent Browns GM casualty, Sashi Brown, wasn't so fortunate last December. So, enter John Dorsey, the latest through owner Jimmy Haslam's revolving front-office door. Dorsey, whose last GM job ended with his termination from the Chiefs after the 2016 season, began the recovery out of the rubble from last year's 0-16 by finding a new o.c. (Todd Haley, most recently with the Steelers) to help the beleaguered Jackson before inking a stop-gap QB at a fair price in trade (Tyrod Taylor from the Bills), with FA and ex-Card Drew Stanton added for depth. Another potentially useful FA addition was ex-49ers RB Carlos Hyde, an Ohio State product who, if healthy, could be the sort of all-weather back to come in handy and deal with the nasty weather conditions of the AFC North, while WR Jarvis Landry arrived via trade from the Dolphins.


That, however, was all before what really has them abuzz on the shores of Lake Erie, as Heisman-winning QB Baker Mayfield arrives from Oklahoma as the latest ballyhooed top draft pick. Who, for good measure, began his pro career in style with an impressive preseason debut vs. the Giants. So far, then, so good with Mayfield, but it's still real early, and most reasonable observers believe the underrated Taylor will serve as a perfect bridge to Mayfield, who would figure to take over either later this season or 2019. But these are the Browns, so you never know. For the moment, we will assume either Taylor or Mayfield (or even Stanton, who looms as potential trade bait for a QB-desperate team before the regular season) represent upgrades from a year ago, when RG III quickly fizzled, ex-Domer DeShone Kizer struggled (to put it mildly), and ex-Stanford Kevin Hogan got hurt before he had a chance. Also perhaps helping the QBs is another new staff hire, Ken Zampese, a respected QB tutor, though he was dismissed from his most-recent gig with the Bengals. Along with holdover Duke Johnson and Georgia rookie Nick Chubb, Hyde figures to upgrade an infantry that wasn't all that terrible (ranking 18th in the league) a year ago. Aforementioned Jarvis Landry could help stretch the field for one of the QBs, while, if rehabilitated, the oft-troubled Josh Gordon (recently re-activated, could soon return to field) could do the same. The "X-factor" (and we're not referring to that TV show with Simon Cowell) is Florida rookie Antonio Callaway, who found trouble in college and is apparently doing more of the same, as a recent traffic arrest (marijuana, no license) suggests. If Callaway straightens out (and he did catch a 54-yard TD from Mayfield in the preseason opener), Haley might have another new and dangerous weapon from which to choose. The retirement of longtime LT Joe Thomas, however, has left a big gap on the OL, but after such an offseason investment, we'd be surprised if Cleveland isn't at least somewhat upgraded on the attack end.


With two of the top four picks in the first round, Dorsey not surprisingly went "D" with his second choice. Which, upon the urging of vet d.c. Gregg Williams, turned out to be Ohio State CB Denzel Ward, who is expected to help a pass defense that recorded only 7 picks a year ago. Williams thinks he can scheme a pass rush around last year's top draft pick, ex-Texas A&M DE Myles Garrett, and his emerging bookend DE Emmanuel Ogbah. A trade brought FS Damarious Randall from Green Bay, which should allow ex-Michigan do-everything Jabril Peppers to move to the SS spot. Williams, however, is crossing his fingers at the LB spot as OLB Jamie Collins attempts to come back from knee surgery, while ILB Tank Carder has been released. Depth remains an issue throughout the platoon.


Getting to one win would mark an improvement from last season but would do nothing to remove the laughingstock label from this once-proud franchise in a previous iteration; the "new" Browns are hardly that, having made the playoffs all of once since their re-birth in 1999. We suspect a turnaround could be on the horizon, but that might mean 2019 or 2020, and have our doubts if Jackson is the man to lead the recovery. The Browns likely take some baby steps this fall. If they improve by 4 or so wins, it's usually enough to keep a coach safe, too, but in this case, we're not so sure. Stay tuned. (By the way, if interested, or possessing a morbid curiosity, HBO's Hard Knocks provides a closer look at the Brownies this summer.)


Spread-wise, Jackson has hardly distinguished himself, either, as Cleveland recorded identical 4-12 marks vs. the line each of the past two seasons. That's better than 1-31 SU, but if including the last few games of Hue's previous HC assignment at Oakland in 2011, he's 9-27-1 vs. the line his last 37 games. Very much like the straight-up mark, it can only get better...at least we think.
Return To Home Page