7315...
NEW TGS COVER STORY
...MARCH BRACKETOLOGY UPDATE!
by Bruce Marshall, Goldsheet.com Editor


We've arrived! Soon all "Bracketology" projections will become as outdated as Halloween decorations after October 31. But until we actually get to Selection Sunday (March 12), expect to hear Joe Lunardi mentioned more than Mike Krzyzewski, Jay Bilas, Dick Vitale, or any other names associated with college hoops.


We have found the "Bracketology" exercise to be a bit more aggravating this season. Not the process of projecting our Big Dance field of 68, an assignment that remains fun and invigorating. Rather, it's referring to other "Bracketologists" (such as Lunardi) who appear more slanted to the power leagues than ever before. It's not their fault, of course; this is one year where the mid-majors are simply not providing their usual candidates, even those on the "bubble" that usually fall short and into the NIT. Regrettably, mid-major candidates have been so scarce this season that we're only talking about a handful of those even having at-large chances. A development that concerns us more than it seems to bother most of the other college hoop pundits who also like to forecast the field of 68.


This obviously will be our final "Bracketology" update of the season, with Selection Sunday less than two weeks away. Most of the eventual changes to our projected matchups below will come from the numerous lower-tier, one-bid leagues, many of those the first to conclude their conference tournaments. The first official bids will be earned this Saturday when the early conference tourneys conclude.


Remember, for all of our "Bracketology" updates, the term "protected seed" refers to seeds 1 thru 4 in each region, and likely favorable geographic placement in the sub-regional round.


As usual, we break down the projected matchups by each region, beginning with the sub-regionals, which this season will begin on Thursday, March 16, with the Dayton "First Four" games played on March 14 and 15. Remember, Selection Sunday is coming soon on March 12! Straight-up records and RPI ratings are thru March 1.


March Madness...it's here!


EAST REGIONAL (New York City-MSG)
At Buffalo...


1 Villanova (SUR 27-3, RPI-1) vs. 16 NC Central (22-7, 210)...Given the target worn by Nova as the defending national champ, a tough non-league slate, and, if nothing else, a rugged top half of the Big East, Jay Wright has done a commendable job steering the Cats to what looks like a spot on the top line (and perhaps the Dance's top overall seed). As for NC Central, it will be the favorite in the upcoming MEAC Tourney at the Norfolk Scope, which once upon a time was one of the home courts for the ABA Virginia Squires in the earliest days of Julius Erving's pro career. The Eagles would be no sure thing to avoid a 16 vs. 16 play-in game and are certainly the only MEAC rep that could avoid that fate.


8 Michigan (19-11, 46) vs. 9 VCU (23-7, 23)...A surge in February that included wins over Purdue and Wisconsin, an earlier 29-point romp over Michigan State, and November wins over Marquette and SMU should have John Beilein's Wolverines on the safe side of the cut line even after the close midweek loss at Northwestern. VCU should also have little to worry about even with its close midweek setback at Dayton, as the Rams' RPI number is in safe territory for at-large consideration.


At Orlando..


4 Florida State (23-7, 12) vs. 13 Princeton (19-6, 55)...Were the NCAA Tournament to be played in Tallahassee, FSU might be the favorite to win it all. Instead, the Noles will have to hope their preferred Orlando sub-regional provides enough of the comforts of home to allow them to get to the Sweet 16 at Madison Square Garden. For Princeton to get there this season, it is going to have to win the first-ever Ivy Tourney, taking place next week at the Palestra. Tommy Amaker's Harvard figures to provide the toughest obstacle. Some regional sources wonder if the Tigers might even get into the at-large discussion should they lose in the Ivy finale.


5 Iowa State (20-9, 33) vs. 12 Vanderbilt (16-14, 47)/Illinois State (25-5, 36)...For a while in January it looked like ISU might play itself into bubble trouble, but a month later the Cyclones are one of the nation's hottest teams with six wins in a row entering the West Virginia reg.-season finale this weekend. We'll see what happens at the cut line, especially regarding Vandy, which might test history, since no at-large entry has ever entered the Dance with more than 14 losses; the Dores are 16-14 as they hit this weekend's game vs. Florida, then the SEC Tourney. But they've played well down the stretch, own a road win over the Gators and home wins over Iowa State and South Carolina, and have the nation's top non-conference strength of schedule (as well as a top-five overall SOS). Still all to play for in Nashville. Illinois State should have an easier ride into the field, but we do not have faith in the Selection Committee in regard to any mid-major candidates these days, and if the Redbirds make it, we suspect they'll be under-seeded. A matchup vs. Vandy would pit ISU HC Dan Muller vs. his former employer, where he assisted Kevin Stallings before moving back to his alma mater five years ago.


At Sacramento...


2 Oregon (26-4, 6) vs. 15 Bucknell (23-8, 75)...What will be at stake in next week's Pac-12 Tourney at the T-Mobile Arena in Las Vegas will be a chance for Oregon, UCLA, or Arizona to win and likely stay in the West Regional. (The Selection Committee usually rewards a high-ranked team with a spot in its preferred regional if it wins its conference event.) The Ducks already seem well-set for a protected seed, which means Salt Lake City or Sacramento for the sub-regionals. The alma mater of CBS head honcho Les Moonves, Bucknell, is the clear team to beat in Patriot Tourney, already underway.


7 Creighton (23-7, 21) vs. 10 Syracuse (17-13, 76)...The last time we projected the field, Creighton appeared a good bet for a protected seed. But that was before PG Mo Watson was lost for the season (and then got in trouble with the law) and the Bluejays started going back-and-forth. They'll easily make the cut, but don't have the same menacing look. A recent split of back-to-backs vs. Duke and Louisville left Syracuse in roughly the same position as before; probably in, but not so safe that a loss or two between now and Selection Sunday--like, say, to Georgia Tech at the Carrier Dome on Saturday and a quick exit in the ACC Tourney--could throw the Orange into the NIT instead.


At Orlando...


3 Florida (24-6, 4) vs. 14 Winthrop (24-6, 75)...All season, Florida's first goal, beyond making the field of 68, has been to get placed in the Orlando sub-regional. At this point, we'd say mission almost accomplished, as the Gators only jeopardize a protected seed if they lose this weekend vs. Vanderbilt and in their first game at next week's SEC Tourney in Nashville. The Big South Tourney is already underway, and top seed Winthrop will be playing on its home floor as long as it continues to advance. Top contender UNC-Asheville has already suffered an upset loss vs. the Campbell Camels in the 2nd round.


6 Notre Dame (23-7, 21) vs. 11 Seton Hall (19-10, 48)....The rugged ACC inflicted a 4-game losing streak on Notre Dame a month ago that will probably end up costing the Fighting Irish a protected seed. Still, having led the nation in FT shooting and assist-turnover ratio for much of the season, and off back-to-back Elite Eight trips, do not sleep on Mike Brey's bunch making another deep run. An impressive surge in the last month has probably put Seton Hall on the safe side of the cut line even if it suffers an early exit in the Big East Tourney.


At Greenville...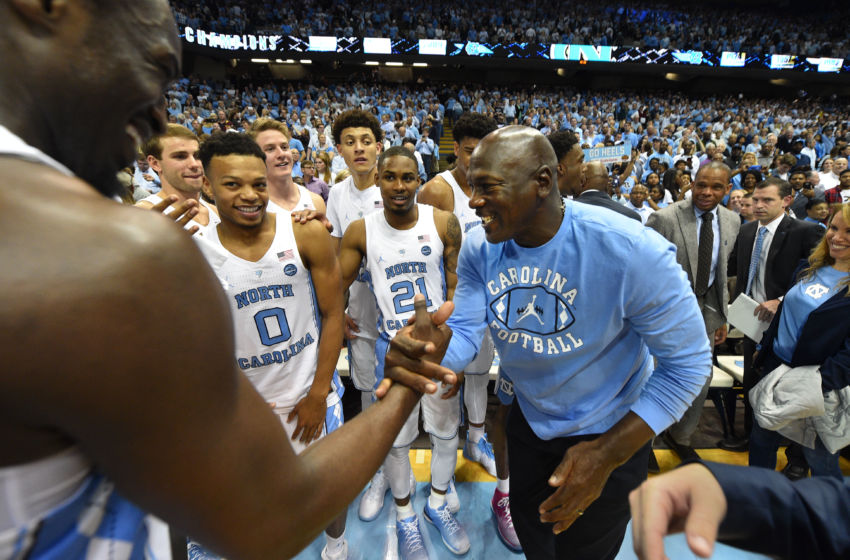 1 North Carolina (24-6, 5) vs. 16 Mount Saint Mary's (17-15, 170)/New Orleans (17-10, 175)...UNC is no shoe-in for the top line; the Tar Heels are probably going to have to win next week's ACC Tourney at Brooklyn to get a number one seed. While Roy Williams' troops have looked untouchable at times, there has been some inconsistency, which Roy hopes to smooth over next week at Barclays Center. The Northeast is always a good bet to provide one of the 16 vs. 16 play-in reps, and we don't see how the loop avoids it, especially with tourney favorite "The Mount" barely above .500 this season. If New Orleans can survive next week's Southland Tourney in the Houston suburbs, it would complete quite a comeback story after the program was almost disbanded a few years ago. We haven't seen the Privateers in the Dance since Tim Floyd was coaching in the early '90s!


8 Dayton (24-5, 22) vs. 9 Southern Cal (22-8, 38)...We think Dayton probably deserves better than an 8 seed, but since we suspect the mid-majors are going to be devalued a bit, don't be surprised to see the Flyers in one of the 8-9 games. Nonetheless, after a rousing midweek win over VCU to sew up the A-10 regular-season crown and top seed for next week's tourney in Pittsburgh, Dayton won't have to sweat on Selection Sunday should it stumble at the NHL Penguins' arena. As for Southern Cal, its Wednesday win over Washington State was step one in avoiding a worst-case scenario that could get the Trojans (who have sputtered lately in Pac-12 play) into some bubble trouble. Now, avoiding defeat this weekend vs. Washington at Galen Center should cem

ent Andy Enfield's bunch into the field.

At Greenville....


4 West Virginia (23-7, 25) vs. 13 Vermont (27-5, 49)...Bob Huggins and his team have probably done enough to land a protected seed, and the four-line looks about right in Greenville. Whichever foe hooks WVU in the first round, beware, as the Mounties' TO-forcing exploits could expand a margin exponentially. If it's Vermont, however, the Catamounts might not be roadkill, bringing the nation's longest SU win streak into the America East Tourney, which has begun but won't end until March 11. All of this with a well-balanced lineup featuring no one scoring better than 11.9 ppg (frosh F Anthony Lamb).


5 Cincinnati (25-4, 15) vs. 12 UNCW (26-5, 39)...The Selection Committee sometimes displays a devilish streak, and it would be like it to set up a potential tasty second-round matchup between WVU and Bob Huggins' former employer Cincinnati. The Bearcats might still have a shot at a protected seed if they can win next week's American Tourney in Hartford, where HC Mick "The Ghost" Cronin will look for his team to avoid the offensive meltdown it suffered in a recent loss to UCF. UNCW would be a very tricky opening matchup, as the Seahawks have recovered from a few CAA losses to regain some "big mo" heading into this weekend's conference tourney. UNCW might still get an at-large look if it loses in Charleston, but we're more sure HC Kevin Keatts is on the short-list at NC State and likely any other major openings (such as what is apparently forthcoming at LSU).


At Indianapolis...


2 Kentucky (25-8, 8) vs. 15 Florida Gulf Coast (24-7, 96)...There was a time this season when we wondered if Coach Cal's latest edition of his baby Cats (no, not kitties) were even going to land in a protected seed. But any lingering doubts were probably erased by last week's revenge win vs. Florida, seven wins in a row into this Saturday vs. Texas A&M, and the top seed for next week's SEC Tourney in Nashville with a victory over the Aggies. They've already started in the A-Sun Tourney, and FGCU will be favored to sew up the bid on its home court this weekend for a second trip in a row to the Dance.


7 Minnesota (22-7, 16) vs. 10 Virginia Tech (21-8, 34)...Sneaking into the picture over the past month has been Minnesota, rehabilitating HC Richard Pitino's credentials, as the Gophers appear to be the hottest Big Ten team entering March. Seven might even be seeding Minny a bit low, especially if the Gophers can win the Big Ten Tourney in D.C. next week. Meanwhile VPI has steadied for Buzz Williams and has won five of six entering this weekend vs. Wake Forest. The Hokies have already probably done enough to secure their bid, though we expect they could be knocked down a couple of rungs on the seeding ladder due to a suspect non-league slate (though the late-November win at Michigan is now looking pretty good).


At Milwaukee...


3 Butler (23-6, 10) ) vs. 14 East Tennessee State (24-7, 73)...Butler has probably sewn up a protected seed, and we think the Bulldogs can push it all the way up to the 2-line, especially if they can win next week's Big East Tourney at MSG. A pair of wins over defending champ Villanova this season should be ample warning to the remainder of the field about the danger Butler presents. Some of the best tourney hoops watching this weekend will be in the SoCon, where as many as seven teams might have a legit shot to win, with ETSU the slimmest of favorites over NC-Greensboro, Furman, and Chattanooga, with Wofford, Samford, and Mercer believing they have punchers's chances, too.


6 Saint Mary's (26-3, 18) vs. 11 MTSU (25-4, 132)...Once in a while the Committee gives us a real mid-major showdown in the opening round, and SMC-MTSU would certainly qualify. Though the Gaels' at-large credentials seem a bit more secure (we don't think Doug Gottlieb will be going into his near-annual rant about SMC getting shafted by the Committee on the TV analysis shows), it is also very likely the Blue Raiders will get some serious at-large consideration if they should lose in next week's C-USA Tourney in Birmingham. Remember, this is the same MTSU that upset 2-seed Michigan State in the opening round a year ago.


MIDWEST REGIONAL (Kansas City)
At Tulsa...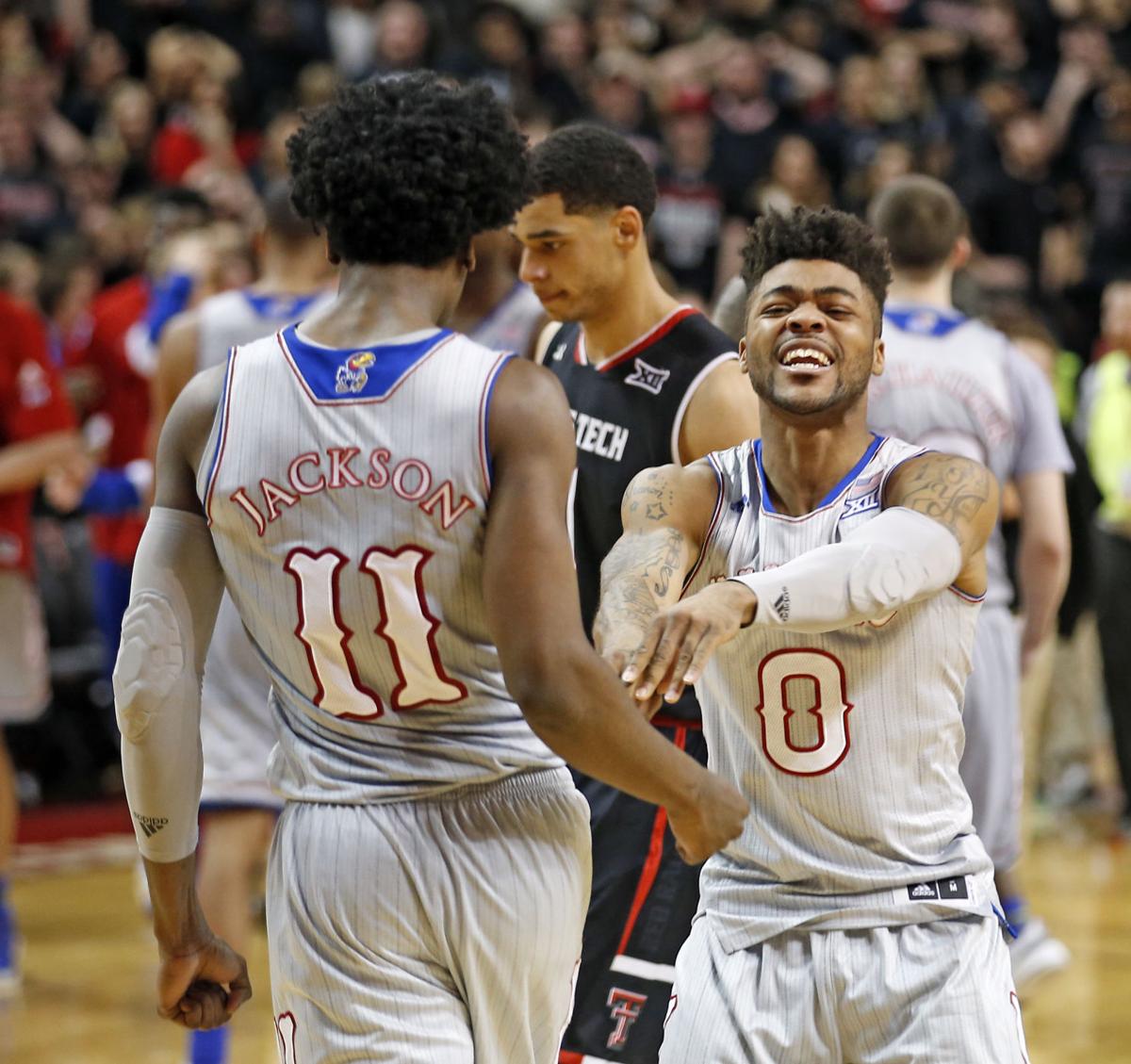 1 Kansas (27-3, 2) vs. 16 Texas Southern (18-11, 134)/UC Irvine (18-13/154)...Of the top Big 12 contenders, Bill Self's Kansas, off of its record 13th-straight conference regular-season title, looks most likely to land on the top line, which will almost surely send the Jayhawks to the Tulsa sub-regional. Hard to anticipate any SWAC rep not being involved in a 16- vs. 16 play-in game; Mike Davis' Texas Southern will be the top seed and favorite for next week's tourney in Houston, though Alcorn State and Southern U are given chances to spoil the fun for the Tigers in their hometown. Usually not a 16 vs. 16 regular, as is the SWAC, the Big West seems to have descended to that level this season, though UC Irvine is one league rep that might be able to avoid a play-in. The Anteaters enter the weekend jockeying with UC Davis for the top seed in next week's conference tourney at the Anaheim Honda Center.


8 Wichita State (27-4, 42) vs. 9 Northwestern (21-9, 50)...Here's another case where the Selection Committee can do college hoops a favor by setting up a Sunflower State showdown in the second round between Kansas and Wichita, who never meet in the regular season because the Jayhawks won't dare schedule the game. We saw this matchup in the Dance not long ago and would love to see it again. Let's not get too far ahead of ourselves, though we suspect the Shockers (even with some shaky computer numbers) have done enough to secure an at-large no matter what happens at "Arch Madness" in St. Louis this weekend. A bigger storyline might be Northwestern's first-ever inclusion into the Dance, which now appears extremely likely after Wednesday's thrilling win over Michigan. (That, by the way, would leave only Army, The Citadel, St. Francis-NY, and William & Mary as the longest participating schools to never make the Dance.)


At Milwaukee...


4 Purdue (24-6, 20) vs. 13 Monmouth (26-5, 144)...As Purdue closes in on the Big Ten regular-season crown and top seed in next week's conference tourney at the Verizon Center, the Boilermakers loom as perhaps the loop's only protected seed, as some insiders wonder if any Big Ten team can survive the first weekend (which Purdue couldn't last season, upset by Chris Beard's Little Rock in the first round). Monmouth still has much the same team that many felt might have been robbed of an at-large slot last season. The Hawks look every bit as dangerous as a year ago, though don't have the same sort of non-conference wins as last season. No matter, they're favored for the Metro-Atlantic Tourney that tips off Thursday in Albany. Beware of Iona, which KO'd Monmouth last season, and recently-surging St. Peter's, winner of six straight entering this weekend.


5 Virginia (20-9, 17) vs. 12 UT-Arlington (23-6, 35)...A recent dip in the ACC has temporarily landed Virginia outside of a protected seed for the first time in our "Bracketology" for this season. Tony Bennett's Cavs have gotten as close to the Final Four as last year's Elite Eight in several recent near-misses, and reminded all not to forget about them after shutting down North Carolina last Monday. As for UTA, it is in the same boat as other top mid-majors such as MTSU and UNCW, with decent at-large credentials but well advised to win their conference tourneys. The December win at Saint Mary's could end up a valuable chit to cash for the Movin' Mavs, who begin Sun Belt Tourney action next week in New Orleans.


At Indianapolis...


2 Louisville (23-6, 3) vs. 15 South Dakota (21-10, 19)...The 'Ville has been bouncing between the 2 and 3-lines for most of the past two months, though after its midweek loss at Wake Forest, the Cards might even need to win the ACC Tourney to climb back onto the 2-line. The one college tourney now on our bucket list is the Summit, which begins action on Saturday in raucous Sioux Falls, SD, in front of a hoops-mad regional audience with several contenders ready to mix it up at the rather new Denny Sanford PREMIER Center, a bit more comfy than the event's former home at the smaller Sioux Falls Arena...but no less loud. The South Dakota Coyotes earned top seed with a whirlwind 6-game win streak to close the season, but there is no shortage of contenders. Keep an eye on South Dakota State, a frequent winner in this event under former HC Scott Nagy (now at Wright State) and boasting one of the nation's hottest scorers in 6-9 soph F Mike Daum, who dropped 51 on Fort Wayne two weeks ago.


7 Maryland (23-7, 27) vs. 10 Arkansas (22-8, 28)...A couple of recent bad efforts by Maryland had us taking another look at the Terps' Nitty-Gritty sheet, but the midweek cruise at Rutgers has temporarily stopped the bleeding and likely secured Mark Turgeon's bunch into the Dance...albeit with some seed damage in recent weeks. We think the SEC gets at least four teams (and five by our projections for this report), with Arkansas looking a good bet after a recent five-game win streak, ended on Wednesday at Florida. Though the Razorbacks' profile does not overwhelm, it is hard to see them missing the Dance now.


At Salt Lake City...


3 Arizona (26-4, 9) vs. 14 Akron (23-7, 66)...We'll repeat the same scenario for Arizona as we did for Oregon (and will in a moment for UCLA) earlier in this forecast. Win the conference tourney next week in Vegas, and likely stay in the West Regional. Which would keep the Wildcats or any of those three in Pac-12 territory (sub-regionals either Salt Lake or Sacto, West Regional in San Jose, Final Four at U of P Stadium in Glendale, Az) all of the way thru the Final Four. A few weeks ago we thought Akron might have a shot at an at-large shot, but hoop forces have not allowed such things to emanate from the MAC since 1999, and some recent slips by the Zips mean, like every MAC team the past 17 years, they'll have to win next week's conference tourney in Cleveland to earn their Dance invitation.


6 Oklahoma State (20-10, 30) vs. 11 Marquette (17-11, 69)...It took a herculean effort by hot Iowa State in Ames to slow down surging Ok State on Tuesday. But Cowboy fans need not fret, because nine wins in the previous ten games had erased an 0-6 break from the gate in what might be the nation's toughest league and have put OSU far on the safe side of the cut line...all well before the conference tourney tips off next week in Kansas City. Also note five road wins in OSU's rugged loop, confirming that new HC Brad Underwood (the mastermind of recent successes at Stephen F Austin) knows what he's doing. Meanwhile, a midweek win over fading Xavier has Marquette making one last surge to the safe side of the cut line. Wins over the X, Villanova, and Creighton, plus three other Top 50 victories, are more than a lot of bubble teams can boast.



at Sacramento...


1 UCLA (27-3, 14) vs. 16 North Dakota (18-8, 159)...Red-hot UCLA just completed its first unbeaten February since Jim Harrick's championship side of 1995 featuring Ed O'Bannon. Now to stay in the West and maybe earn the top line in the region, the Bruins need to win next week's Pac-12 Tourney in Vegas (see our previous explanations for Oregon and Arizona). That still might not be enough to hurdle Gonzaga on the seeding ladder, but we suspect it might. The Big Sky usually avoids the 16 vs. 16 play-in games, and while it might be close this year, tourney favorites North Dakota or Eastern Washington probably can avoid as much on Selection Sunday. As for the Fighting Hawks, this will be their second-to-last appearance in the Big Sky event, as they move to the Summit League for the 2018-19 season.


8 South Carolina (22-8, 29) vs. 9 Providence (19-11, 54)...Though the Gamecocks seem to have lost some altitude as the season has progressed, they appear in less danger of blowing an at-large than a year ago, when a woeful non-league slate ended up proving costly. After a brief dip, Frank Martin's bunch at least seemed to relocate its early-season defense in stifling wins over Tennessee and Mississippi State the past week. Meanwhile, meet Providence, which we had dismissed in our last report, but now believe has probably moved ahead of Marquette and a fading Xavier in the Big East queue after putting together a 5-game win streak into this weekend vs. St. John's. Ed Cooley has mastered getting his Friars to peak in early March before to qualify for the Dance before running out of steam.


At Buffalo...


4 Duke (23-7, 13) vs. 13 Belmont (22-5, 51)...For a while at midseason we wondered where the Duke season was headed, as Coach K had to take a temporary leave of absence to deal with back surgery, team losses mounted, and the lineup went thru some gyrations, including the antics (and eventual injury concerns) of G Grayson Allen. Things have stabilized, at least somewhat, but Allen's status needs to be monitored, and he remains the player most likely to be punched out, or to kick another opponent, in the Dance. Rick Byrd's well-drilled Belmont has never won one of these NCAA games but has come close, including a near miss a few years ago (2008) vs. this same Duke. The Bruins look a good bet to at least make it back, as they are the heavy favorites to win the OVC Tourney, which has already tipped off in Belmont's hometown of Nashville.


5 Wisconsin (23-7, 31) vs. 12 Xavier (18-11, 26)/Cal (19-9, 57)...The casualty of Wiscy's recent dip in form (1-4 SU last five prior to Thursday vs. Iowa) is that the Badgers no longer lead the Big Ten and seem unlikely to earn a protected seed and their desired sub-regional assignment in Milwaukee. We'll see about that, as well as what is now becoming a dire situation at Xavier, whose computer numbers still suggest it is unlikely that the Musketeers can actually play their way out of the Dance. But the X has hit the skids at the wrong time and carries a 6-game losing streak into Saturday's reg.-season finale at DePaul, which has risen up on occasion in recent weeks. Lose that one and the first game at the Big East Tourney, and Chris Mack, you've got a problem. That the slump has occurred since explosive wing Edmond Sumner tore his ACL might not buy too much grace from the Selection Committee, which could also punish the Muskies by making them compete in a play-in game at Dayton. Cal could have also made its Selection Sunday a bit easier by not barely missing recent upset bids vs. Arizona & Oregon. Now, the Golden Bears might have to sweep Utah & Colorado on the road this weekend or else fall into real bubble trouble.


At Salt Lake City...


2 Gonzaga (29-1, 11) vs. 15 CS Bakersfield (21-7, 78)...Should Gonzaga still be on the 1-line after last Saturday's loss home to BYU? Perhaps. At worst the Zags probably get a 2 and stay in the West, and they'll likely get their shot at whichever Pac-12 power lands in their region at some point in the next few weeks. Whether Gonzaga benefits from getting a loss out of the way before the Dance, or has lost some of its feeling of invincibility with the loss to BYU, remains to be seen. One of the underrated events of conference tourney week is the WAC Tourney at the Orleans Arena in Las Vegas, which offers a unique experience in the first rounds with few fans in attendance, and the accompanying quiet, making coaches talk more softly in their timeout huddles, lest anyone else hear. Fans will show up, however, for a rematch of last year's pulsating finale between Rod Barnes' CS Bakersfield and New Mexico State, on another collision course next week.


7 Miami-Fla. (20-9, 37) vs. 10 Michigan State (18-11, 40)...The Canes lost at Virginia Tech on Monday, but two days earlier they knocked off Duke in Coral Gables, which came five days after a road win at Virginia. No matter what happens at Florida State on Saturday, it won't hurt enough to jeopardize Jim Larranaga's chances to once again wave his magic wand in March, as he did so memorably for George Mason in 2006 (can it really be 11 years ago?). Meanwhile, this has not been the normal easy ride into March for Tom Izzo and the Spartans, beset with injuries and derailed at midweek by surging Illinois. MSU probably still makes it, and can probably make it official if winning at Maryland on Saturday. Otherwise, a bit more work might still need to be done at next week's Big Ten Tourney in D.C.


At Tulsa...


3 Baylor (24-6, 7) vs. 14 Oakland (24-7, 105)...At one time this season, Baylor was occupying the 1-line (as well as the No. 1 ranking in the nation), but the Bears have been on a bit of a descent as the grinding Big 12 schedule took its toll. Too many big-time wins in the satchel to move out of protected seed territory, but the Bears (4-5 SU their last nine before facing Texas on Saturday) could slip to the 4-line if they fail to ignite for the conference tourney next week in Kansas City. As for Oakland, it just pipped Valpo for the top seed at next week's Horizon Tourney in Detroit, and that was before the Crusaders found out they have lost high scorer Alec Peters to injury for the season. If the Golden Grizzlies weren't favorites before, they are now for the final hoops event at the Joe, which provides a local venue for Oakland for its base in the Motown suburbs.


6 SMU (25-4, 19) vs. 11 Nevada (24-6, 43)...Don't sleep on SMU. The Mustangs' early losses to Michigan, USC and Boise State, absence of eye-popping wins (other than maybe Cincy), and the lack of elite competition in the American, allowed them to skate by unnoticed for a good portion of the season. But with 20 wins in 21 games entering Thursday's game vs. Tulsa, there's no chance they'll miss the Dance. We can't quite say that yet about Nevada, though RPI and other numbers suggest the Wolf Pack would get a look as an at-large. But the Mountain West, a 5-bid league as recently as 2013, looks like a one-bid league for the second straight season, and Eric Musselman's crew needs to win next week at the Thomas & Mack in Vegas to be assured of its first Dance trip in ten years. Then we can start talking about the potent Pack being the mid-major entry that no power team wants to draw.


Last four in: Xavier, Illinois State, Cal, Vanderbilt.


Last four out: Georgia Tech, Illinois, Rhode Island, Wake Forest.


Next four out: Houston, Kansas State, Georgia, Colorado State.
Return To Home Page