7273...
NEW TGS COL HOOPS
...JANUARY BRACKETOLOGY UPDATE!

by Bruce Marshall, Goldsheet.com Editor
Things have changed somewhat since our last "Bracketology" update in December, reflected in many of the new teams we see listed in the new report. Safe to say that our next update in early February will have a slightly different look, too, though there is generally less movement in these prognostications the closer we get to March. In January, however, a bit of mystery still remains...which is why this exercise remains useful.


We at TGS will wait until our next update before including the "RPI" (Ratings Percentage Index) number for each team, as it is still early enough in the conference play where those numbers can have been distorted by the pre-league slate. By the time we get to February, however, the "RPI" numbers generally carry more weight.


Remember, for all of our "Bracketology" updates, the term "protected seed" refers to seeds 1 thru 4 in each region, and likely favorable geographic placement in the sub-regional round.


As usual, we break down the projected matchups by each region, beginning with the sub-regionals, which this season will begin on Thursday, March 16, with the Dayton "First Four" games played earlier on March 14 and 15. Remember, Selection Sunday is only seven weeks away! SU records are thru Jan. 18.


EAST REGIONAL (New York City-MSG)
At Buffalo...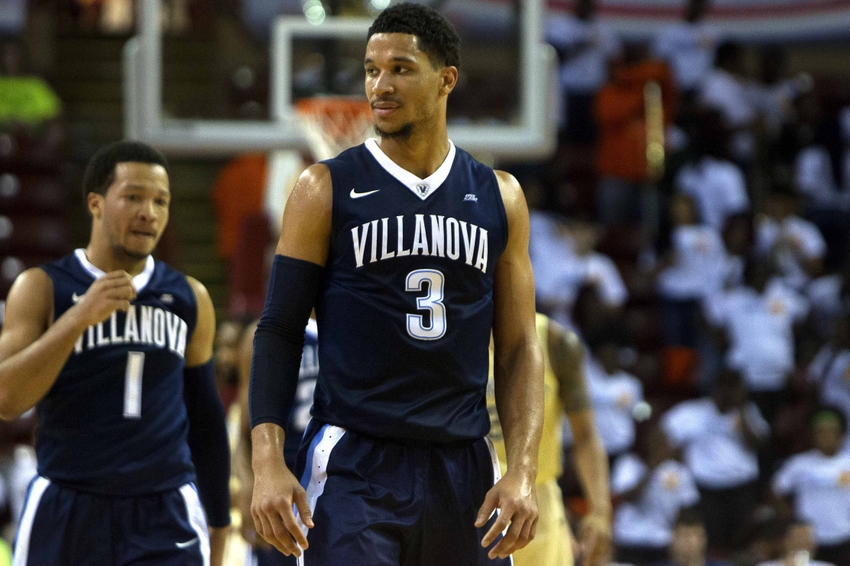 1 Villanova (SUR 18-1) vs. 16 Florida Gulf Coast (14-5)...Defending national champ Nova has tasted defeat (at Butler) since our last update, but no reason yet to move the Cats off of the top line. Familiar Big Dance entry Florida Gulf Coast (which played North Carolina tough last year, and we all recall "Dunk City" from a few years ago) has moved to the early lead in the Atlantic Sun, where SC-Upstate and high-scoring Lipscomb will be giving chase into the conference tourney. If the Eagles qualify out of the Sun, they will likely be able to miss one of the 16 vs. 16 "play-in" games.


8 Southern Cal (16-3) vs. 9 Clemson (11-6)...The Trojans have dipped since our last update, losing three of their first five in the Pac-12, as questions arise about a somewhat soft pre-league slate. Andy Enfield could also use unique 6-10 weapon Bennie Boatwright (out since late November) back in the lineup, and soon, or SC could drop further by our next update. Clemson is in even more trouble with four straight losses thru Jan. 19, as the rugged ACC begins to take its toll on the mid-tier members of the loop.


At Milwaukee...


4 Notre Dame (16-3) vs. 13 Winthrop (13-4)...You'd be surprised how many ACC onlookers tell us that they believe the Irish have a better shot to get to the Final Four than either of the last two seasons when Mike Brey's team advanced to the Elite Eight. Leading the nation in FG shooting and assist-TO ratio are reasons to like these Domers. Right now, the Big South looks like a two-team race between Winthrop and UNC-Asheville, though Liberty, Campbell, and Gardner-Webb could be dangerous longshots in the conference tourney.


5 Maryland (16-2) vs. 12 UNCW (17-2)...Big Dance aficionados will remember that these two hooked up in a memorable opening-round game in 2003 when the Terps won at the buzzer. Maryland could easily find itself as a protected seed if it continues to win in the Big Ten, where it has been a pleasant surprise. Speaking of winning, defending Colonial champ UNCW is doing a lot of that lately and might be in a position to get a look at an at-large if the Seahawks lose in the CAA Tourney, which moves from Baltimore to Charleston.


At Greenville...


2 North Carolina (17-3) vs. 15 Bucknell (14-6)...Plenty of time for the Tar Heels to climb back on the top line, but the three losses suggest UNC is probably a 2-seed for now. Still, the Heels appear a good bet for the Greenville sub-regional. The alma mater of CBS head honcho Les Moonves, Bucknell, appears the team to beat in the Patriot, with Boston U and Lehigh the top challengers.


7 SMU (15-4) vs. 10 Wichita State (16-4)...The Mustangs got their Big Dance probation out of the way last season due to recent NCAA penalties, so they're eligible and figure to be one of the American entries, along with Cincy. Wichita State had to sweat out a play-in at-large game vs. Vandy last season, but we think Gregg Marshall's Shockers make it with a bit more room to spare on this Selection Sunday.


At Indianapolis...


3 West Virginia (15-3) vs. 14 Princeton (10-6)...The midweek upset loss vs. Oklahoma does not yet knock Bob Huggins' WVU out of a protected seed, but the Mountaineers will want to avoid such shockers moving forward if they want to stay a 1 thru 4 seed. Ivy play has just begun, and Princeton appears to be the slight favorite at this stage over Tommy Amaker's rejuvenated Harvard. Remember, the Ivies will settle their Big Dance qualifier with a conference tourney (involving just four teams) for the first time!


6 Florida (14-4) vs. 11 Marquette (12-6)/Kansas State (13-4)....The Gators still could end up as the top non-Kentucky Dance entry from the SEC, but a close midweek loss at South Carolina probably cedes that spot to the Gamecocks for the time being, and knocks Michael White's team out of a protected seed. Marquette could use a signature win or two, as it figures to straddle the cut line into Selection Sunday. Ditto for Kansas State, which has so far kept afloat in the Big 12.


At Indianapolis...


1 Kentucky (16-2) vs. 16 Long Island (12-7)/NC Central (12-6)...With the SEC not full of the speed bumps we see in the other power leagues, Kentucky probably has the best shot of any team to land on the top line. Indy, about a 2 1/2 -hour ride from Lexington, would be the preferred sub-regional destination for the Cats. Always tricky to peg the 16 vs. 16 teams at this juncture, but there is a good chance that the Northeast and MEAC champs are involved this season. At the moment, that would mean the Clair Bees, er, Blackbirds, from LIU (N'east) and probably NC Central, the only team above .500 in the MEAC, though Todd Bozeman's Morgan State is temporarily on top of the league table.


8 Michigan State (12-7) vs. 9 Texas Tech (14-4)...We admit that Michigan State is getting the benefit of the doubt, as the Spartans are already saddled with seven losses, though given the history of Tom Izzo's teams and our take on the Big Ten, we think the Spartans will be safely away from the cut line in a few weeks. We learned last season to not underestimate HC Chris Beard, who took UALR into the second round of the Dance in his first season as coach of the Trojans, and has Texas Tech continuing to punch above its weight and stay afloat in the early stages of Big 12 play.

.At Salt Lake City....


4 Arizona (16-2) vs. 13 Belmont (11-4)...Perhaps because revived UCLA and exciting Oregon have stolen the Pac-12 headlines, Arizona is an uncharacteristically-quiet 16-2 into weekend matchups with the L.A. schools. The intrigue in Tucson is whether G Allonzo Trier gets back on the floor this season after revelations that it was because of PEDs that he has been suspended to this point in the campaign. Meanwhile, old reliable Rick Byrd and his Belmont Bruins have suddenly emerged as the team to beat in the OVC, though remember a deep No. 8 seed (Austin Peay) emerged out of the OVC Tourney in Nashville last March.


5 Duke (14-4) vs. 12 Chattanooga (14-4)...How the mighty have fallen in a month, as we have dropped Duke from a 1 seed all of the way to a 5 after four losses, Coach K's absence due to back surgery, and Grayson Allen's various antics. The Blue Devils have some work to do to get back into the protected seed discussion. The So Con race looks like it will come down to Chattanooga and East Tennessee State, with both coaches (Matt McCall for the Mocs, Steve Forbes for the Bucs) getting plenty of interest from suitors once the coaching carousel swings into action.


At Tulsa...


2 Baylor (17-1) vs. 15 Vermont (15-5)...After a collection of impressive wins, one loss at West Virginia seems a bit of harsh punishment to drop Baylor off the top line. But we combine projections with performance in these "Bracketology" updates, and expect the Bears find at least a few more banana peels in conference play. Meanwhile, Vermont has taken the early lead in the America East, though New Hampshire, UMBC, and last year's league champ Stony Brook should give spirited chase to the Catamounts.


7 Saint Mary's (15-2) vs. 10 Utah (14-4)...For the moment, we don't think Doug Gottlieb is going to have to lodge his annual complaints on CBS about the Gaels landing on the wrong side of the cut line. As long as SMC doesn't stumble vs. any non-Gonzaga WCC reps, they shouldn't have to sweat out Selection Sunday in Moraga. The Pac-12 is likely to go six deep in March, and Larry Krystowiak's Utah is showing enough to get one of the invitations.


At Greenville...


3 Louisville (15-3) vs. 14 Georgia Southern (12-6)...The Indy sub-regional is even closer to Louisville than it is to Lexington, but the Selection Committee will often refrain from placing such antagonists in the same pod. Whatever, Rick Pitino's side looks on course for a protected seed. The Sun Belt has already featured several twists and turns, but it speaks to Georgia Southern's quality that the Eagles have stayed unbeaten in league play while all but one other contender (Coastal Carolina, 4-1 in league play) has multiple defeats in Belt action.


6 Purdue (15-4) vs. 11 MTSU (15-3)...Here is another entry (Purdue) that would certainly like to be placed in the Indy sub-regional. Plenty of time for the Boilermakers to get to protected-seed status and perhaps avoid the chance of running into a dangerous entry such as MTSU, which dumped Michigan State in the first round last season. The Blue Raiders are one of a handful of mid-majors that look to have a chance at an at-large should they lose in the C-USA Tourney.


MIDWEST REGIONAL (Kansas City)
At Tulsa...


1 Kansas (17-1) vs. 16 Texas Southern (9-9)/UC Irvine (11-9)...Of the top Big 12 contenders, Kansas seems most likely to us to land on the top line, which will likely mean the Jayhawks will be bound for the Tulsa sub-regional. Hard to anticipate any SWAC rep not being involved in a 16-vs.-16 play-in game; Mike Davis' Texas Southern is currently the only league rep with a non-losing record (and the Tigers are only 9-9). Ditto for the Big West, which has dipped to the point where its champ is a likely sentenced to a 16 vs. 16 as well. Recently-rallying UCI has assumed the pole position in the loop.


8 Dayton (13-4) vs. 9 Miami-Fla. (12-4)...Dayton is the only A-10 rep that we feel relatively sure about making the tourney, as the at-large cases for the others are a bit dubious (especially after contender VCU had a damaging midweek loss at Fordham). Unless the Flyers lose the conference tourney, the A-10 might be a one-bid league this year. Miami's stock is also dropping after 3 losses in its last 4 heading into Saturday's game vs. Duke, as Jim Larranaga's side needs to be careful to avoid sliding into the NIT.


At Milwaukee...


4 Wisconsin (15-3) vs. 13 Akron (15-3)...A four seed seems about the worst we could currently place Wiscy, though for the Badgers, it's more important to be placed into the Milwaukee sub-regional. It's been going on 20 years since the MAC was a multi-bid league, and nothing likely changes this season, which means the conference tourney in Cleveland is expected to be another war. At the moment, Akron appears a slight favorite, but at least half of the league believes it will have a legit shot heading into Cleveland.


5 South Carolina (15-3) vs. 12 Illinois State (16-4)...After a weak non-SEC slate proved SC's undoing on Selection Sunday last March, the Gamecocks should not have that problem in seven weeks, with enough heft in this year's non-league schedule to avoid a similar predicament. Plus the fact SC looks like it is the number two SEC team at the moment after its midweek win over Florida. And look-ee here, we believe the Missouri Valley can be a two-bid league this season with surging Illinois State likely joining Wichita State in the Dance.


At Orlando...


2 Florida State (17-2) vs. 15 Sam Houston (13-6)...Those waiting for Leonard Hamilton's Noles to begin fading in the ACC ought to stop worrying and focus attention elsewhere, as FSU's recent wins prove it is well-equipped to weather any ACC storms. The Southland appears a completely wide-open race after Stephen F Austin dominated in recent years, with the Sam Houston Bearkats currently looking the most-likely survivor.


7 Minnesota (15-4) vs. 10 Cal (13-5)...We were prepared to write off Minnesota, and we still might, but Richard Pitino's Gophers already have some good wins in the Big Ten and might not be ready to disappear from the radar screens quite yet. Cuonzo Martin's Cal looks like it can get back to the Dance, with a recent thrill win at Southern Cal giving the Bears a nice signature victory.


At Buffalo...


3 Creighton (18-1) vs. 14 Fort Wayne (14-5)...We are going to keep a close watch on Creighton, especially after PG and nation's leading assist man Marcus Watson, Jr. was just lost for the season with a knee injury. With Watson, the Bluejays were a threat for a spot on the top line. We'll see what happens in the vastly-entertaining Summit League, where points are being piled up on a regular basis and at least half of the loop entries have a legit shot at the conference tourney. Right now we prefer the Mastodons of Fort Wayne, but let's see what we think in our next update in February.


6 Cincinnati (16-2) vs. 11 Arkansas (14-4)...If Cincy still played in the Big East and had a 16-2 record, the Bearcats would be a cinch for a protected seed. Coming from the American? We're not so sure. Meanwhile, if the Committee starts digging a bit deeper into the SEC, it will likely find Arkansas, which should have a decent at-large case if it limits its non-Kentucky stumbles in league play.


WEST REGIONAL (San Jose)


at Salt Lake City...


1 Gonzaga (17-0) vs. 16 Weber State (9-6)...If the Zags continue unbeaten (and they're the only one left in the country), how can we keep Mark Few's team off of the top line? Whatever, Gonzaga looks a very good bet to stay in the West, likely assigned to Salt Lake. The Big Sky has to be careful or it could be sucked into one of the 16 vs. 16 play-in games for the first time. At the moment, Weber State appears a slight favorite in a very wide-open league, though the Wildcats would love a chance to play in nearby SLC.


8 Virginia Tech (13-4) vs. 9 Indiana (13-6)...Though barely avoiding a detour on Wednesday vs. Georgia Tech, Buzz Williams and his Hokies have not yet started to sink in the rugged ACC, as have Pitt, NC State, and Clemson. Barring a collapse, VPI's profile should still be at-large worthy on Selection Sunday. So, too, should Indiana's, though the Hoosiers are scaring some of their fans as they appear to be the most unpredictable team in the Big Ten. IU looks capable of either going deep in the Dance or missing out entirely.


At Sacramento...


4 Butler (16-3) vs. 13 Valparaiso (15-4)...As the Big East begins to thin out, Butler figures to stay afloat and have a shot at a protected seed, especially with good wins (including over Villanova) already in its satchel. With Oakland recently suffering inexplicable home upset losses to Detroit and Cleveland State, Valpo has emerged as the favorite in the Horizon, even though the Crusaders lost to the Golden Grizzlies a few weeks ago.


5 Oregon (16-2) vs. 12 TCU (14-4/Georgia (12-6)...This might seem a bit harsh to seed Oregon at five, but if the Ducks can stay in the West and play in the Sacramento or Salt Lake sub-regionals, they'll be happy. As folks are at TCU, patting themselves on the back for convincing alum Jamie Dixon to come back and coach the Horned Frogs, whose early league form suggests they are not going to buckle in the Big 12. Georgia is also gaining momentum and will have a chance to sneak in if the ascent continues for Mark Fox.


At Sacramento...


2 UCLA (18-1) vs. 15 New Mexico State (17-2)...With plenty of big wins, UCLA should probably be on the top line, but we project a couple more losses in the Pac-12, compared to Gonzaga likely staying unbeaten into the Dance, so we put the Bruins at a 2 for now (though in their preferred Sacramento sub-regional). As of yet, New Mexico State has not seemed to miss departed HC Marvin Menzies (now UNLV), as the Aggies have already pulled clear in the WAC.


7 Northwestern (15-4) vs. 10 Iowa State (11-6)...We said back in November that we thought NU would make its first-ever Big Dance visit, and we're sticking to it; in fact, we don't even think the Wildcats are going to have to sweat on Selection Sunday! That might not apply to Iowa State, which has taken on some unnecessary water with a series of close losses. The Cyclones could be in serious bubble trouble if that pattern doesn't change, and soon.


At Orlando...


3 Virginia (14-3) vs. 14 Monmouth (14-5)...Tony Bennett's Cavs do not seem to skip a beat no matter who graduates, and Virginia has a similar look to recent editions that have threatened to reach the Final Four. The ACC and its many banana peels do not seem to be too much of a concern for the Cavs. As for Monmouth, it is not going to have to sweat out Selection Sunday this season, lacking the marquee non-league wins of last season. The Hawks will have to get to the Dance the old-fashioned way...by winning the Metro-Atlantic Tourney.


6 Xavier (13-5) vs. 11 Nevada (15-3)...A recent 3-game skid has temporarily knocked the "X" out of protected seed territory, but the Musketeers have a lot of cushion before they might find themselves in bubble trouble. Nevada's continued success suggests the Wolf Pack might get a look as an at-large if they should lose in the MW Tourney final. For the moment, Eric Musselman's bunch looks the team to beat in what might again be a one-bid league (remember, four years ago, the MW was a five-bid league!).


Last four in: Marquette, Kansas State, TCU, Georgia.


Last four out: VCU, Syracuse, NC State, Michigan.


Next four out: Rhode Island, Mississippi State, UCF, Seton Hall.
Return To Home Page