6756...
NEW TGS HOOPS
...COLLEGE HOOPS MID-MAJOR UPDATE!
by Bruce Marshall, Goldsheet.com Editor With almost all of the college hoops non-conference action having wrapped before New Year's, there are few remaining opportunities for the mid-majors to make some noise before Selection Sunday. Which, this season at least, could be dominated even more than usual by the "power conference" entries.


For the mid-majors, this is becoming a disturbing trend. After mid-major ranks secured more Big Dance bids than usual a few years ago, the pattern has once again shifted back to the big boys of college hoops. Last March, on Selection Sunday, once again it was a slant again back toward the power conferences, whose reps dominated the at-large contingent. While last year was not a particularly strong one for the mid-majors, this season might even be worse, to the point where we wonder if some traditional multi-bid mid-major leagues could be one-bid leagues in March. And if there are situations where the mid-majors have to hope for the benefit of the doubt on Selection Sunday, perhaps they should not hold their breath. Last year, one of the flagship mid-major leagues, the Atlantic 10, which looked to have five potential Big Dance invitees, instead got only three, with one of those (Dayton) forced into an at-large play-in game, albeit on its own court, vs. Boise State.


Thus, as we move into college hoops midseason, it's time to take a look at the plight of this season's mid-majors, and rate the chances of their possible postseason participants for this term. Unfortunately, at the moment, it looks like a lot of NIT, CIT, and CBI for the mid-majors...and not much Big Dance. Straight-up records are thru January 6.


AMERICAN... With some justification, perhaps, the American chafes at the mid-major designation. After all, in the league's first year of existence, one of its reps (UConn) won the national title in 2014! But, since the mid-majors need some help this season, we will include the AAC in this review.


Unfortunately for the American, what might be its top national contender this season, SMU (13-0), is on probation and barred from postseason play. The two remaining most-likely Big Dance qualifiers from the American are Cincinnati and UConn (both 11-4). Each has played high-level non-conference slates. In Cincy's case, it lost most of those non-league feature games (vs. Butler, Xavier, and Iowa State), but was in each of those clashes until the final minutes. Wins for Mick "The Ghost" Cronin over George Washington and Big Ten Nebraska will also help. Meanwhile, Kevin Ollie's Huskies probably have a slightly better Big Dance profile with wins over Michigan, Ohio State, and Texas, though setbacks such as last Tuesday vs. Temple do not help the cause. Still, we project both Cincy and UConn steering safely clear of possible "bubble trouble" entering Selection Sunday.


The American entry we're starting to watch is Kelvin Sampson's much-upgraded Houston (13-2), with an almost entirely-new transfer-laden backcourt featuring ex-Purdue Ronnie Johnson, ex-Oregon Damyean Dotson, and juco Rob Gray, all coming in handy with G L.J. Rose still recovering from last January's broken foot. The December win over LSU is looking good, but otherwise there was not much heft in the Cougars' non-conference slate, and losses at Rhode Island and against Dan Majerle's under-the-radar Grand Canyon in a December Las Vegas tourney are not going to help. We are also going to keep an eye on Josh Pastner's Memphis (10-4), which has some "good losses" vs. Oklahoma, South Carolina, and Ole Miss, but no marquee wins. A home loss vs. surprising Sun Belt contender UT-Arlington is another potential negative.


Elsewhere, Tulsa (9-6), Temple (7-6), and UCF (8-5) are probably bound for some postseason tourney, just not the Big Dance (unless one of those pulls a shocker in the conference tourney at Orlando March 10-13).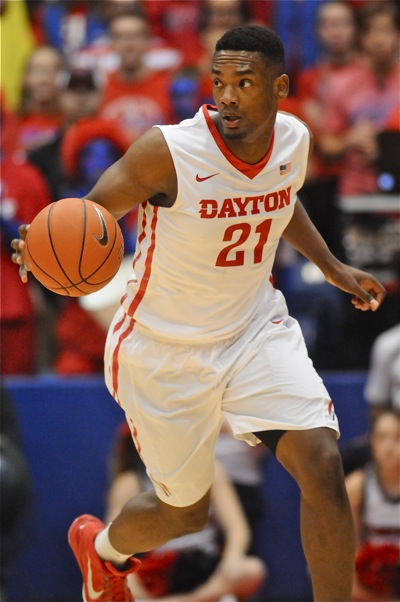 ATLANTIC 10...Often the flagship league of the mid-major ranks, the A-10 appears to have several intriguing entries this term, though at the moment we only view Dayton (12-2) as a can't-miss NCAA Tourney invitee. The Flyers are probably not going to have to sweat out Selection Sunday as they did a year ago, especially after quality non-conference wins vs. Alabama, Iowa, Vanderbilt, and Arkansas. There's enough heft in that collection of victims to offset a potentially-damaging non-league loss to Chattanooga (though the Mocs look to be the clear favorite in the SoCon), and no shame in the other loss to Xavier in the finals of the Disney World Thanksgiving tourney.


Elsewhere there are a lot of "ifs" in the A-10. George Washington (12-3) has looked like a potential at-large team for much of the season, and recorded one of the best wins by any mid-major when dumping highly-ranked Virginia in November at the Smith Center. The win over Seton Hall also looks good. On the other hand, some damaging losses are beginning to accumulate, with a Dec. 22 setback at a DePaul side that is at the bottom of the Big East, then Wednesday's inexplicable loss to a very down Saint Louis Billikens team. Bad losses often hurt A-10 entries in the eyes of the Selection Committee, and the Colonials are collecting a few too many. Should we begin to keep an eye on St. Bonaventure (10-3)? The Bonnies have one of the best guard tandems in the region in Jaylen Adams and Marcus Posley, but Bona's best non-conference wins were against Buffalo and Ohio, and Mark Schmidt's team missed a chance to record a statement win outside the A-10 when losing to Syracuse. Virginia Commonwealth (10-5) has dipped in the aftermath of HC Shaka Smart's departure, though the Rams still play a brand of their patented "havoc" with Shaka disciple Will Wade (most recently at Chattanooga) now at the helm. The Rams missed plenty of opportunities vs. high-profile non-league entries (Duke, Wisconsin, Florida State, Georgia Tech, & Cincinnati), so they must recover ground. VCU's midweek win at Saint Joseph's (11-3) might be a good start, but that result was not a good one for the Hawks, who were beginning to generate real momentum for HC Phil Martelli. Losses in potential statement games vs. Florida and Villanova have probably left Martelli with a big hill to climb in the eyes of the Selection Committee.


Elsewhere, the likes of Rhode Island (10-5), Davidson (9-4), plus much-improved Fordham (10-3) and Duquesne (10-5) teams look like postseason-quality entries, but they all are likely on the furthest fringes of the Big Dance "bubble" and likely headed to other postseason events.


COLONIAL...The CAA has been a multi-bid league in recent memory, receiving as many as three invitations a few years ago, but that was before VCU, George Mason, and Old Dominion all flew the coop and went elsewhere.


Nonetheless the Colonial is pretty deep this season with several compelling entries including Hofstra, James Madison, Northeastern, Charleston, NC-Wilmington, William & Mary & Towson. All are likely bound for the postseason, but almost assuredly just one of those gets into the Dance.


CONFERENCE USA...C-USA had turned into a one-bid league for most of the last seasons when Memphis was dominating the conference before the Tigers moved, with several other C-USA teams, to the American. There is a slight chance C-USA is multi-bid league this season, but a better chance it is not.


Of those who might have an at-large case, we would perhaps look at UAB (11-3), last year's conference tourney winner, with most of its lineup back from the team that advanced to the Round of 32 last March for HC Jerrod Haase. Though close losses to Auburn, Illinois, and Virginia Tech do not give the Blazers much room for error in league play. La Tech (12-2) is cruising quite nicely after the departure of HC Michael White to Florida, as the Bulldogs are winning for new HC Eric Konkol, a recent Jim Larranaga aide at George Mason and Miami. Tech has a good win at Ohio State, but also heavy losses vs. Memphis and Ole Miss in non-league play. The Blazers and Bulldogs, plus Middle Tennessee (8-5), UTEP (10-5) and Old Dominion (8-6) all likely end up somewhere in the postseason, but the only safe ticket for a C-USA rep to the Big Dance goes to the winner of the conference tourney, this year at Birmingham March 8-12.


HORIZON...The Horizon could possibly become a multi-bid league if loop favorite Valparaiso (11-3) loses in the conference tourney. Wins over Rhode Island, Oregon State, Belmont, and Indiana State are not bad for Bryce Drew's Crusaders, with much the same look as last season when they went 28-6 and qualified for the Dance with the Horizon's automatic bid. Valpo was likely an at-large team if it needed to go that route a year ago, and if it rolls again in league play that could once more be the case. Elsewhere, explosive G Kahlil Felder and exciting Oakland (9-6), plus perhaps Milwaukee (10-5), Green Bay (9-5), and perhaps Detroit (8-5) are probably headed for one of the lesser postseason events.


METRO-ATLANTIC...Lots of talk about Monmouth (10-4) having a Big Dance at-large case after King Rice's Hawks beat UCLA, Notre Dame, USC, and Georgetown in pre-league play. But there have also been bad losses to Canisius and most recently at Army, usually not the sorts of results that help with the Selection Committee. Iona (7-6) was more highly-regarded than Monmouth entering the season, but injuries to key cogs Gs A.J. English and Schadrac Casimir have slowed the Gaels. Dancin' Jimmy Patsos' Siena (9-6) is the only other MAAC rep above .500 into early January.

MISSOURI VALLEY...Plenty of moving parts in the Valley, where the early news involved the problems encountered by heavy league favorite Wichita State (9-5), which had myriad injury issues in the first half of the season. But now that G Fred VanVleet and Cleveland State transfer F Anton Grady have returned to active duty, the Shockers have started to roll, and sit 3-0 in Valley play entering the weekend. Though Wichita does not have a non-league victory better than a close home win over UNLV, if Gregg Marshall's team runs away with the league crown, it could have moved itself to the safe side of the Big Dance cut line before Arch Madness commences in St. Louis in early March.


We're keeping a close watch on Southern Illinois (14-2), as the Salukis have broken fast for HC Barry Hinson. But there are no quality non-conference wins on the SIU slate, which was very watered-down. We need more convincing about the Salukis. Northern Iowa (9-6) probably has a better Big Dance profile than SIU because of its big wins over top ten North Carolina and Iowa State. But the Panthers have also piled up several losses and are going to want to stay on Wichita's heels to gain the notice of the Committee. Like SIU, last year's CIT winner Evansville (13-3) also has taken advantage of a lesser non-league slate, and has no win better than Belmont in non-league play. By the start of March, we suspect Wichita will be the only Valley rep with a possible at-large case.


MOUNTAIN WEST...Much like Wichita State in the Missouri Valley, San Diego State (10-6) was a heavy favorite in Mountain West preseason polls, but stumbled several times in pre-league play, with its best win against Cal in Las Vegas. A couple of bad losses to San Diego and Grand Canyon have put the Aztecs in quite hole with the Selection Committee, and SDSU (which has started quickly in league play) probably needs a 15-3 or better Mountain mark to get the Committee to take an at-large look. A better at-large case from the MW might belong to Boise State (11-4), which has three of its losses vs. highly-ranked Michigan State and Arizona (twice), and owns a quality non-league win over Oregon. The Broncos have also started quickly in league play and could get into the mid 20s in wins for HC Leon Rice, who has qualified for a play-in game twice in the past three years.


Elsewhere, the Mountain appears to have no other possible Big Dance at-large candidates, though most of the rest of the league (save San Jose State) will likely have a chance at an invitation from one of the other postseason events.


SOUTHERN...With wins over Georgia, Illinois, and Dayton, Chattanooga (13-2), under first-year HC Matt McCall (former Billy Donovan aide at Florida), has a pretty good at-large profile and could end up making the SoCon a multi-bid league. This year in the SoCon, there are other CBI and CIT-caliber entries from among East Tennessee State, Mercer, and Samford.


SUN BELT...We believe there is a definite chance the Belt becomes a multi-bid league this March thanks to UA-Little Rock (12-1) and UT-Arlington (11-2). The Trojans have a couple of good road wins at San Diego State and Tulsa, while road wins at Ohio State and Memphis have gotten the Movin' Mavs some deserved notice. If these two dominate the Belt, as we suspect they will, both at least stay on the bubble into March.


WEST COAST...The long-time dominance of Gonzaga (12-3) is not quite as clear-cut this season, though with wins over Washington, UConn, and Tennessee, the Zags probably did enough in non-WCC play to get the Selection Committee on board once more. We expect Gonzaga to safely qualify for its 18th consecutive Big Dance in March. Meanwhile, Saint Mary's (13-1) has been much better than expected, though the Gaels did not deal with a robust non-league slate and will have to continue to impress to gain Big Dance at-large notice. BYU (10-5), now finally minus graduated high-scorer G Tyler Haws (who seemed to be at Provo for ten years!), is down a notch this season and seems ticketed to the NIT unless it can show very strongly in WCC play, which could at least keep the Cougs on the bubble entering Selection Sunday.
Return To Home Page